63-Year-Old Woman From Brest Was Released After 18 Days in a Temporary Detention Facility and Another Trial
12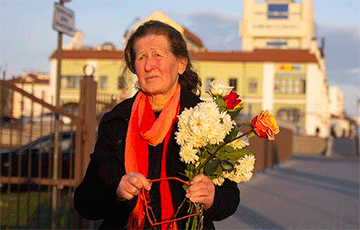 The court fined the pensioner.
On October 22, the court fined Alena Piatrouna Hnauk, 63, a Brest resident, for her participation in the protest on August 30, Brestskaya Gazeta reports.
The court found Alena Piatrouna guilty under Article 23.34 of the Administrative Code and imposed 30 basic fines (810 rubles). The reason for the proceedings was an unauthorized protest event that took place on August 30.
The Brest resident was taken to court from the temporary detention center, where she spent a total of 18 days. She served 15 days on a court sentence for participating in another unauthorized event - Sunday March on October 4. On October 19, when her term of imprisonment expired, Alena Piatrouna was brought to court for a hearing on the rally on August 30, but the case was sent back for revision. After the trial, Alena Piatrouna was again detained and returned to the temporary detention facility, where she spent three more days.