Valery Karbalevich: The Kremlin Is Unhappy With the Way Lukashenka Behaves
25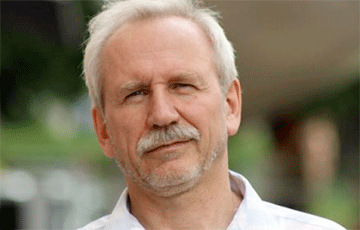 The dictator does not keep his promises.
Political observer Valery Karbalevich commented in his telegram channel on the visit of the head of the Russian foreign intelligence service to Minsk.
According to the expert, one should not believe Dmitry Peskov, who "persistently disputed that the visit had nothing to do with the events in Belarus."
"In my opinion, in fact, Naryshkin arrived with a message from Putin. And it is unpleasant for Lukashenka. The Kremlin is unhappy with the way Lukashenka is behaving because he does not fulfill his promises to Putin in Sochi," writes Valery Karbalevich.
The political scientist recalled that recently, on Saturday, October 18, the host of the Itogi Nedeli program on NTV channel Irada Zeynalova in a rather harsh form called on Aliaksandr Lukashenka to keep his promises if he wants to receive another tranche of the loan.
"Russia is unhappy that Belarus does not pay debts for gas in full. Minsk does not fulfill its promise to reorient the transit of Belarusian export cargo from the Baltic countries' ports to Russian ports," wrote Valery Karbalevich.
"Indeed, the Belarusian state media talks a lot about the new Constitution, but they say nothing about the early presidential elections. Lukashenka stubbornly avoids this issue, hoping to serve his five-year term to the end.
And he does not want to conduct a dialogue with society, which is why mass protests continue. There is no doubt that the Kremlin is speaking in the voice of NTV. And Naryshkin brought another Moscow warning from Putin that Lukashenka is playing a dangerous game," said Valery Karbalevich.