Andrzej Poczobut: Cancellation Of Lukashenka's Rally Is Obvious Demonstration Of Weakness
14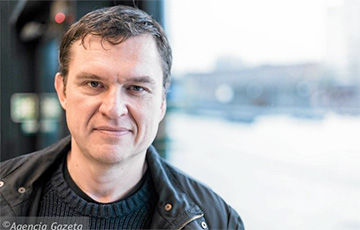 The usurper moves back again and again.
Hrodna journalist Andrzej Poczobut has commented on the cancellation of the rally in "support" of Lukashenka, which was widely announced by the authorities the day before:
- The cancellation of the rally, moreover, after turning on the administrative resource at full capacity and attempts to force people to participate in it, is an obvious and undeniable demonstration of weakness. And it does not matter what they come up with to justify it: terrorism, coronavirus or whatever else.
For all those who were driven to the rally and who refused to go there, this is a victory, and for those who drove - it is a defeat. It will not work any other way.
The political crisis, time after time, forces Lukashenka to back off, to act contrary to himself and his habits.
This is a good thing. Belarus has changed and he must now get used to it.
We remind that the Sunday rally in Minsk in "support" of Lukashenka has been cancelled.
The rally could have been cancelled for Lukashenka's fear of repeating the fate of the Romanian dictator Ceausescu. There was a lot of evidence in the social networks that the public sector workers brought to the rally could start a demonstration against the usurper.