Navapolatsk Chants: "Strike!"
2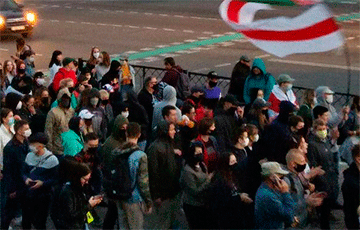 A vivid protest took place in an important industrial center.
In Belarus, daily protests against the illegal power of the usurper Lukashenka continue.
Yesterday evening, residents of Navapolatsk went to a protest rally dedicated to the National Strike on October 26, the telegram channel Narodnaya Hramada reports.