Donald Tusk: Belarusians Are Really Close to Victory; Lukashenka Will Be Defeated
1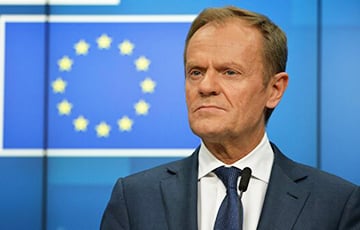 The politician is optimistic about the situation in Belarus.
Donald Tusk, one of the most prominent European politicians, the former head of the European Council, and now the chairman of the European People's Party (the largest EU party), stated this in his interview to Radio Svaboda.
Tusk said that he is still under the impression of the last meeting with Sviatlana Tsikhanouskaya and other leaders of the Belarusian opposition. "In a way, they are very romantic, very brave, and even heroic. But at the same time, they are very realistic, very responsible."
The politician expressed his confidence in the people of Belarus's victory, referring to his experience during the struggle of the people of Poland against the communist regime, where people in the streets were beaten by security officials. He added that almost all the countries' leaders are confident that Lukashenka will be defeated in this battle. Tusk stated that he is optimistic about the situation in Belarus and that the EU will continue to provide increased support to Belarus.