Alexey Venediktov: The Situation in Belarus Is Turbulent
11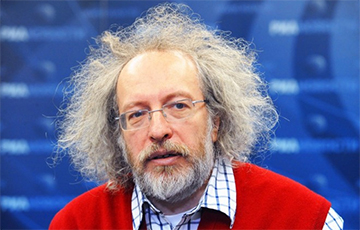 It's time for the protest movement to take the next step.
A well-known Russian observer, editor-in-chief of Echo of Moscow Aleksey Venediktov spoke about his vision of the situation in Belarus in light of the visit of the Russian Federation's chief security officer to our country.
- It seems to me that Sergei Naryshkin is preparing for the next leap in his career, - says Alexey Venediktov at Echo of Moscow. - And this leap can be and probably will be associated primarily with international activities, either the chairman of the Federation Council or the minister of foreign affairs.
I think that Sergei Yevgenyevich did not go by himself, of course. And he went as Putin's political ambassador. Lukashenka knows very well how close Naryshkin is to Putin. They are from one office, you can say.
And I think that Sergei Yevgenyevich pushed Lukashenka to fulfill those promises or obligations that Lukashenka made on behalf of Belarus: constitutional reform, new parliamentary elections, and, then, presidential elections without Lukashenka.
Of course, this, too, cannot but take into account neither the generalized West, the USA, nor Europe. Nor the protest.
And I want to say right away that on Monday we are waiting for an interview with Sviatlana Tsikhanouskaya.
But the situation is turbulent. It's time for the protest movement to take the next step. I don't know which one because the steps can be different. We saw similar steps in Spain after Franco's death. We saw similar steps in 1989 in Poland during Solidarity and the communist government. But we saw them in Romania too. And in Kyrgyzstan. Therefore, the fork is here; it is clear.
And let's see how the ultimatum of Sviatlana Tsikhanouskaya works, whether she'll manage to bring people to strike in the first place. Her main thing is the theme of strikes. And I'm not ready to predict and guess.