Appeal to Workers: Remember That These Are Your Children in the Paddy Wagons
13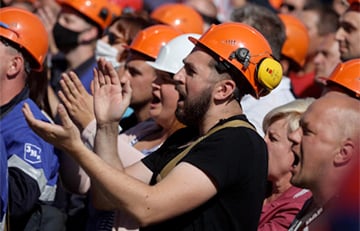 We must win.
A reader of the Telgram channel Basta! appealed to the workers who are still thinking about joining the strike.
"What else has to happen for the people to get their tongues out of their asses so that the workers do not go to work?
Factory workers, what are you afraid of? If you do not want to gather at the checkpoint, do not come at all. Dp the Italian strike. Why should students and retirees suffer? Why should doctors, IT specialists, and people of the cultural sphere get in trouble? What are you worried about? About a penny salary or the attitude to you that is worse than to a doormat. Are you hoping to sit out? No, it won't work. After feeling impunity, the system will make you slaves, disenfranchised, silent. Remember that in these paddy wagons, on Akrestsina Street, in the hospitals, your children are. And they won't stop. We must act in a coordinated and precise manner. We must win," the Telegram channel reader writes.