Details of Vitali Shkliarov's Release: The US Special Presidential Envoy for Hostage Affairs Has Arrived in Belarus
22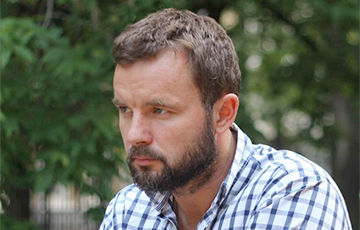 Lukashenka had to release the political prisoner.
Political strategist Vitali Shkliarov returned to the United States and is currently in Washington. This was reported by the CNN TV channel with reference to the American Secretary of State Mike Pompeo, tut.by writes.
According to US Secretary of State Mike Pompeo, Shkliarov returned to Washington on Tuesday evening.
"After three months of wrongful detention and house arrest, Mr. Shkliarov has been reunited with his family and has arrived in the United States," Pompeo said in a statement to CNN.
The Secretary of State also stressed that the American president has clearly outlined his position: the United States will not tolerate American citizens' illegal detention by foreign governments.
An informed source told CNN that Shkliarov is currently in hospital and is undergoing various examinations as a precautionary measure - the political strategist suffered the coronavirus while in custody in Belarus. He also said that the US Special Presidential Envoy for Hostage Affairs, Roger Carstens, arrived in Belarus this week to return Shkliarov to America: first, they went to Kyiv together, where the freed political consultant spent some time with his family, and then flew to the United States.