Salihorsk Doctors Lined Up In Solidarity Chain In Morning
2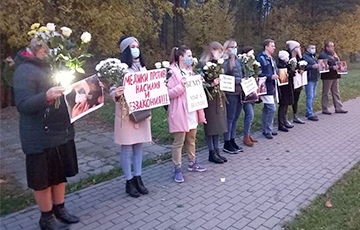 Campaigns in support of strikers continue throughout the country.
Today is the fourth day of the National Strike and the 82nd day of non-stop protests against the illegal power of usurper Lukashenka.
From the very morning, Salihorsk medics have been standing in the chain of solidarity, the "Charter-97" telegram channel reports.