Herasimenia: Belarusian Athletes May Compete At Olympics Under Neutral Flags
11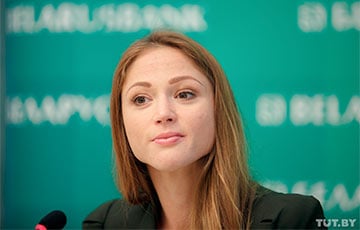 The famous Belarusian sportswoman believes that the things are coming to a head in Belarus.
If the International Olympic Committee sanctions the Belarusian NOC for persecuting the athletes, the athletes could compete at the games under the neutral flag, three-time Olympic champion Aliaksandra Herasimenia believes. She had to leave Belarus for Lithuania, where she headed the Belarusian Sports Solidarity Fund.
"We sent a letter to the IOC to tell about the problems faced by athletes in our country," - Aliaksandra Herasimenia said in an interview with RBK.
According to her, the Fund will do everything "so that Belarusian sportsmen could compete regardless of their political views".
She does not yet risk returning to Belarus, she fears arrest. She has admitted that she did not plan to go into politics, only wanted to "do her favorite thing, train children".
"But at the moment I do not have this opportunity. We are forced to take to the streets, to be engaged in politics," - she said.
Aliaksandra Herasimenia believes that the situation will soon be resolved and in a few months she will return home.