"Azot, Hold On! We Are With You"
2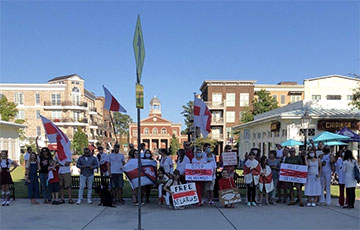 The leaders of the Belarusian strike have been supported in the USA.
Today is the fourth day of the National Strike and the 82nd day of non-stop protests against the illegal power of usurper Lukashenka.
Hrodna Azot has become the official leader of the National Strike. Hrodna workers are supported all over the world.
"Azot, hold on! We are with you" - they reported from Alfaretta, USA, the "Basta!" telegram channel informs.