Collective Of BelAZ Tool Shop Issued Ultimatum
48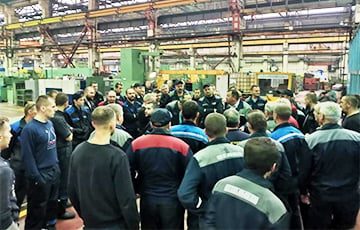 The whole shop is ready to strike.
As it became known to ex-press.by, the workers of the tool shop of JSC BelAZ in Zhodzina have issued an ultimatum to the management: cancelling the order to dismiss their colleagues who had shown their civic position by 15.00. Otherwise, on Monday, November 2, "the whole shop will be on strike".
The source reports that now a meeting of the workshop administration with representatives of the legal service is taking place, which is also attended by Deputy Director General for Ideology Stanislau Yakubovich.
It should be noted that tool workers at the machine-building plant are a kind of working intelligentsia. It takes many years to become a good professional in this field, and not everyone can do it.