Natallia Radzina: I Always Knew That Belarusians Would Show Their Might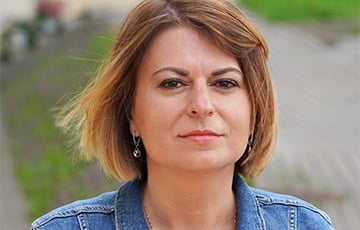 Lukashenka's time is inexorably running out.
Natallia Radzina, editor-in-chief of one of the most popular independent Belarusian online media "Charter'97", is going to return home. After the 2010 presidential elections, she was arrested and charged with organizing mass riots. Being released on her own recognizance, Natallia fled the country without her passport. She could have obtained a passport of another country long ago. But Radzina does not want it - she believes that she will return soon.
Two and a half years ago, Charter'97, which increased its audience many times, was officially blocked by a decision of the Belarusian Information Ministry. This August another 70 sites were blocked in the country, but largely thanks to Charter Belarusians managed to learn how to bypass the blocking.
Natallia Radzina has given an interview to the Russian publication of Novaya Gazeta.
- Natasha, did you expect the revolution this summer?
- Not only expected it, but I was sure that it would happen. Two years before the summer events, I said that at least 80-90% of Belarusians hate Lukashenka, the patience of the people is running out and the steam boiler is about to explode. You know, I don't even know where I got this faith from, but I always knew that there would be a revolution in Belarus, that our strong and beautiful people would show their might.
- By the way, this year it is the 10th anniversary of those presidential elections after which you ended up in prison. And then, in the KGB jail, did you think that another 10 years would pass under this regime?
- At that time it was already clear that Lukashenka had lost. And when after prison I had to flee the country, I was convinced that forced emigration would not take long and I would return to free Belarus.
My friends and colleagues were also convinced of this and told me: "Natasha, if you go away, it will not be for long".
Unfortunately, everything has dragged on, and serious protests began only in 2017 - I mean the Marches of Disgruntled Belarusians after the signing of the "parasite decree". Then it became clear that the patience of the people was running out and that serious changes were coming. That's when I realized that in 2020, after the next elections, there would be a revolution in Belarus. So it happened. Of course, my personal expectations were a bit dragged down, but today I am happy that we have survived this moment.
After all, a lot of us have dedicated the lives to it. I have worked for exactly half of my life to bring freedom closer, to resist lawlessness with all my might - together with you and thousands of other Belarusians. And now our dreams are finally coming true. Everything was not in vain.
- And what is it like to build media work while being in exile? Is it very difficult?
- It is certainly not easy, but international solidarity has always helped us a lot. The example of Charter proves that it exists not only in words - in the form of resolutions about the concern with the situation - but also in concrete actions. We were supported by the governments of Poland, Lithuania, France, the United States and the countries of the Visegrad Four (an organization that unites, in addition to the already mentioned Poland, the Czech Republic, Slovakia and Hungary. - Ed.), and it helped us a lot to work.
We received both financial and political support, we were able to open an editorial office in Warsaw and keep a correspondent office in Vilnius. The journalists certainly deserve credit for that, but no less important is that we were not alone. We were not thrown away to a foreign country - we were supported, we were helped. I will always be grateful to our Western friends and partners, as well as thousands of Belarusians who have donated to the site, and the businessmen who have helped us.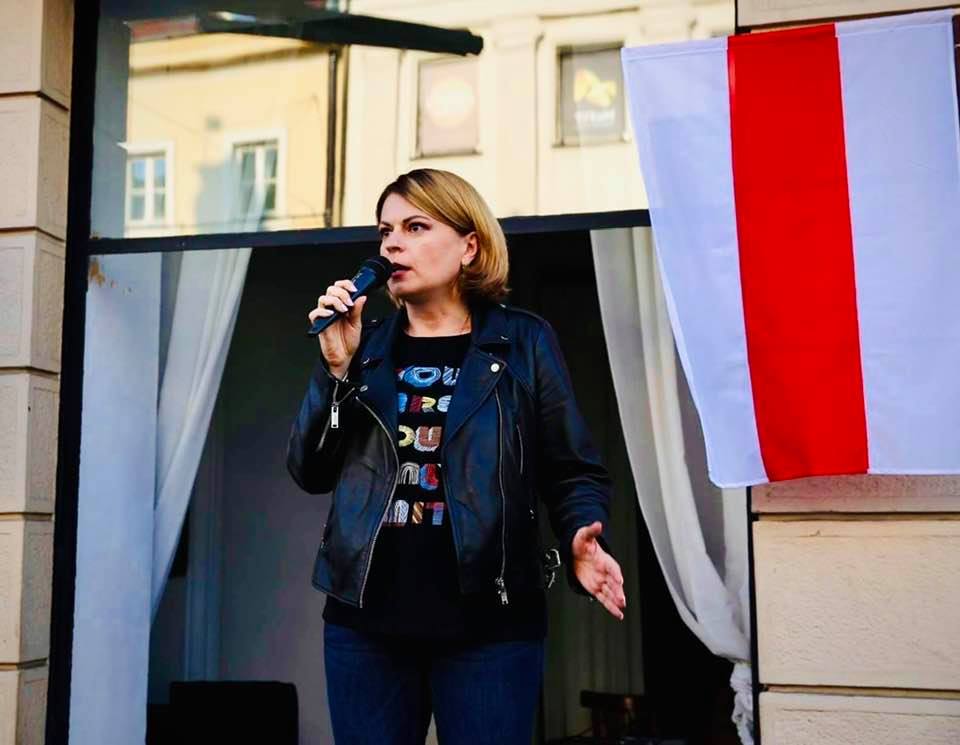 - In 2018, the site was officially blocked in Belarus by the Ministry of Information. Nevertheless, it remains one of the most popular and read in Belarus. How do you achieve this?
- Firstly, by selfless work, secondly, by the desire to tell the truth, thirdly, by the desire to change the situation. And, of course, we have studied the world experience of fighting against the blocking. So we managed to get back most of the audience soon. And we have served the good turn for all the media that are blocked now. We have been teaching how to use proxies, anonymizers, Tor and VPN for two years. Thanks to this, today the vast majority of Belarusians know how to bypass the blocking and continue reading independent sites.
- I know that when the authorities blocked access to the Charter website, you called your colleagues and said: let's be united, tomorrow it will happen to you. And today it has happened: more than 70 sites in Belarus have been blocked. And were they listening to you then?
- Yes, I called many people, including tut.by owner Yury Zisser. By the way, he said then that he was not surprised and that the authorities would go above and beyond. (By the way, it was Yurii Zisser who came to the economic forum in Krynitsa in 2012 and told me that all Belarusian media, including non-governmental ones, have curators in the KGB who censor the content). Many journalists were in solidarity with us right after the blocking, but there were also those who decided to stay on the sidelines, because they naively thought that if they weather the storm, then they would get clear away and it would not hurt them.
I've heard and read opinions like "well, Charter is a radical, they are so categorically against Lukashenka, it is clear what they are blocked for, and we will write about him as if he is a legally elected president, and then it is quite possible to survive here". But it did not save anybody.
At the turning point in August, when it was already impossible to hush up about the people's outrage, the authorities blocked most of the websites, and today I will repeat what I said two years ago: maybe it is time for journalists to unite and defend the freedom of the country, without which freedom of speech is impossible.
If citizens are beaten at protest rallies, why shouldn't journalists be beaten up? Today we see that everyone is being beaten.
Nobody looks at vests and badges. So let's stay together. I really liked one comment to the article about beatings of journalists: "Journalists with the people". And it is true. You must go to the paddy wagon with the people and fight against evil with them. This does not violate any standards of journalism.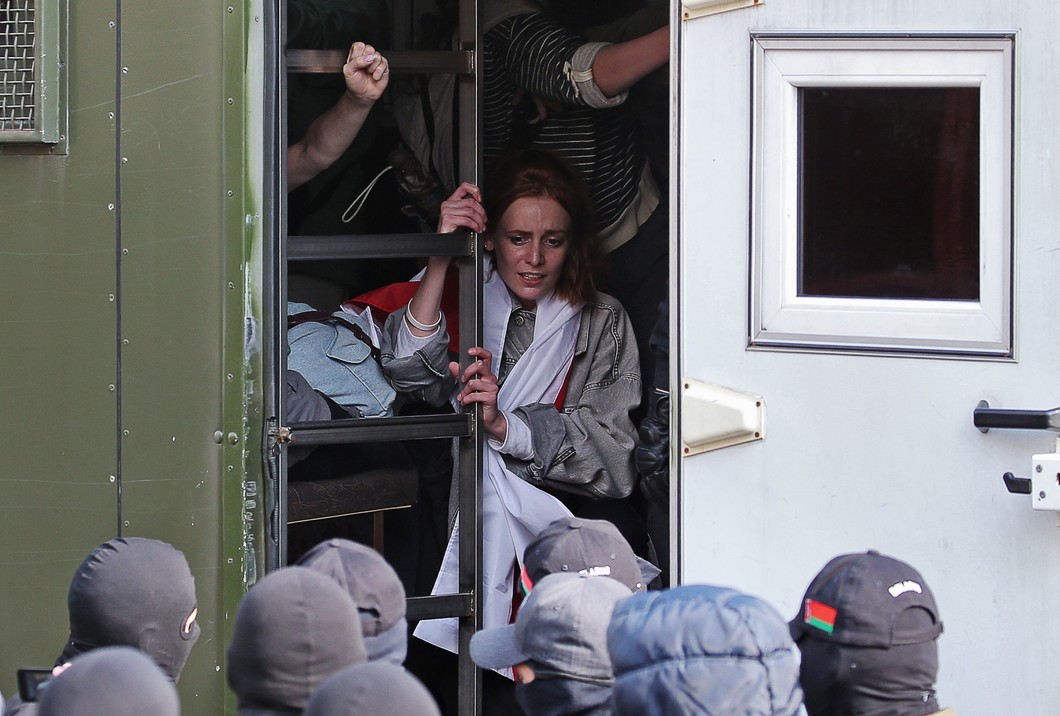 - And at what point did you realize that the countdown for the dictatorship began?
- I always knew that the dictatorship would fall. The nature of dictatorships is such that they always come to their end, and there is no other way.
Lukashenka has hastened his end. Three factors emerged during these elections. First of all, he just repels people after 26 years of lawlessness, abuse of rights and arbitrariness. Secondly, the economic crisis: Russia stopped subsidizing the Belarusian economy in the previous volumes, oil prices fell, the number of loss-making enterprises in Belarus increased threefold over the year, the prices went up, the living standards became much lower. And finally, coronavirus, which took many lives, of course.
The Belarusians finally realized that Lukashenka's regime was a threat not only to their wallet, but also to their lives.
And now, no matter what happens in the streets of our cities, Lukashenka will no longer be able to suppress this protest.
- Before leaving for Europe, you spent four months hiding in Russia. That is why they still sometimes write about you "well, surprise, surprise, that's because Surkov personally helped her, she was allowed out by the FSB". Still and all, who actually helped you?
- Svetlana Gannushkina helped me a lot. She was the one who made it possible for me to be received by the UN High Commissioner for Refugees in Moscow, and the Netherlands provided me with a temporary passport (Laissez passer), which allowed me to leave Russia legally. And because of her, of course, I was able to obtain an exit visa. There was also international support: officials from the U.S. State Department, the OSCE, and the Council of Europe knew that I was in Moscow, and they helped me through their channels.
- Do you think the KGB agents who put you on the wanted list knew that you were in Moscow, or thought that you had crossed the Polish border without a passport, having put on the boar hooves?
- I do not know what they were thinking. Nobody knew where I was, not even my parents. I understood perfectly well the danger of staying in Moscow openly: at that time Belarusian oppositionists were abducted - for example, Ihar Alinevich - and brought straight to prison in Minsk.
I had no phone or computer - I used other people's gadgets and did not use Skype or Facebook so that they would not identify me via IP addresses. I knew very well that Russia, unfortunately, was not at all a friendly country for Belarusian democrats.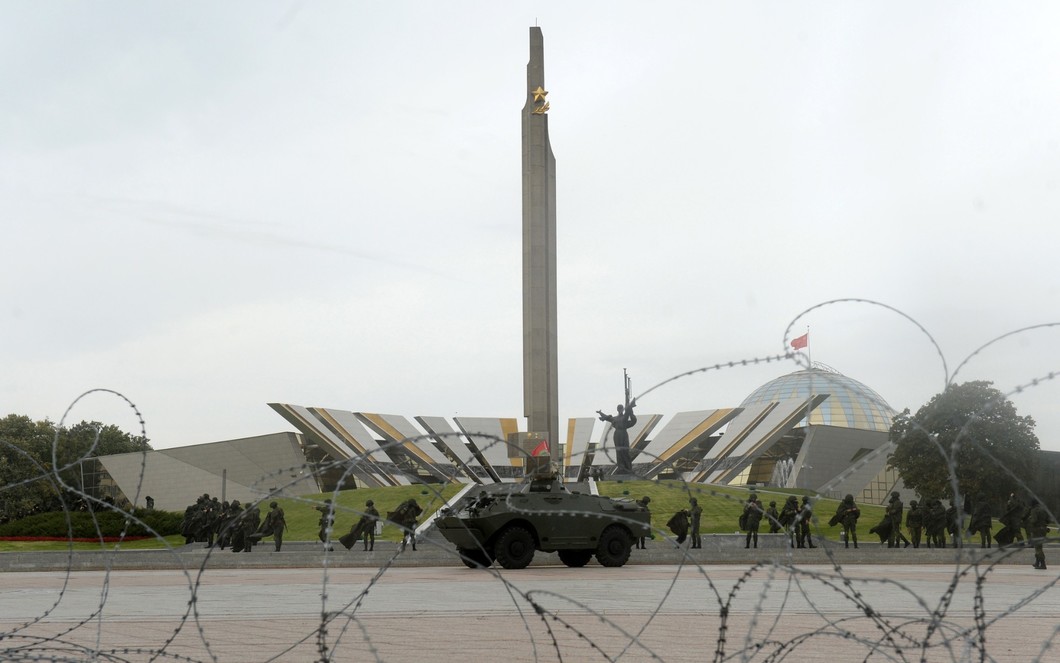 - You have been working at Charter for over 20 years - and the same number of years have been in protests. What do you think distinguishes the 2020 protests from all the previous ones?
- Sure, first of all, the influence of social networks. Ten years ago accounts in social networks were just emerging, and people did not understand how to use them to coordinate protests.
Independent websites, which were blocked by the authorities during protests and even during election campaigns, were gaining popularity. But on August 9, 2020, when the regime tried to cut off the Internet in the country completely, it turned out that it was unable to do anything with Telegram. And of course, it was Telegram that became the information force that helped coordinate the protests.
In addition, during the coronavirus, a lot of Belarusians voluntarily self-isolated themselves, and the social networks were mastered even by those who had not used them much before, including the middle and elderly generations.
They got the opposite effect: Lukashenka thought that people would get used to keep to the house and would stay home during the elections. And the people, having buried themselves indoors, just finally became convinced that Lukashenka is a rogue. He not only did not fight the pandemic, but also allowed himself to speak detractively about the victims. And those who thought that he would survive without getting engaging in politics, made sure that this was not a guarantee at all.
- A lot of people are scratching their heads: they say that your revolution is beautiful, but where are the leaders?
- I always say that our leaders are in jail, and it is necessary to fight for their release first. Siarhei Tsikhanouski, Mikalai Statkevich, Viktar Babaryka, Pavel Seviarynets and hundreds of other political prisoners are in jail today.
According to human rights activists, about 300 people are being tried in political criminal cases.
Since the beginning of the election campaign, about 15 thousand people have been imprisoned. This is more than was interned in Poland at the time of Solidarity.
And I am not tragic about not having certain leaders at the head of the columns. If they were there, they would also end up in prison. The most important thing today is the "horizontal" connections between people and the ability to organize themselves. That is why protests cannot be strangled. And everyone who goes to the rallies is the leader. These people are taking responsibility. In the future, when we return fair elections, they will be able to run for parliament and president, to create their own political parties and organizations - this is our leadership potential.
- What, in your opinion, is impermissible on no consideration today?
- There is no way we can stop. The revolution must push forward. It is necessary to continue protests and fight for the release of political prisoners. In my opinion, we need to protest every day. For if we follow the format of "we work for a week, on Sunday we go to the march", the authorities use the tactics of scorched earth - suppress local district and yard protests and arrest people.
I really like the unification of people in the streets and yards, this "yard democracy," but I think that we should not separate. We must stay together. We can, of course, continue marching on Sundays until next autumn. But maybe it's better to pull ourselves up so that a million people could take to the streets and oust this power at last? I think it is time to move on to winning strategies and take decisive steps to change the situation.
- Who can cope with this?
- The Belarusian people. We all can.
- Was there a day this summer when you woke up and realized that you were happy?
- I am happy during every mass event in Belarus. And I am unhappy when then there are arrests. But the happiness prevails. We are getting closer to the top. And there is enough space for everyone on it.
The interview is taken by Iryna Khalip