Deputy Prime Minister Of Belarus Confessed In Large-Scale Falsification Of COVID-19 Statistics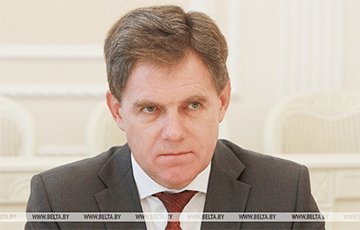 The regime lowers the figures for coronavirus patients by dozens of times.
Deputy Prime Minister Ihar Piatryshenka has confessed that the data on infected COVID-19 in Belarus have been falsified.
Ihar Piatryshenka said in an interview with BelTA that "population immunity in the republic after the first wave is 15-20%". That is, about 1.8 million people across the country were infected with the virus, not 70 thousand as the Ministry of Health previously claimed. The difference is about 20-25 times.
Ihar Piatryshenka did not specify figures on real mortality. At the moment more than 1000 deaths have been reported, and in reality we can talk about tens of thousands of deaths that could have been prevented.
According to official statistics, there were already more than 108 thousand cases of COVID-19 infection in Belarus in November. And how many in reality - we will find out someday.