Shakuta To Baskau: You Saw It Youself, I Ran Up And Knocked Him Down
272
18.11.2020, 20:18

277,678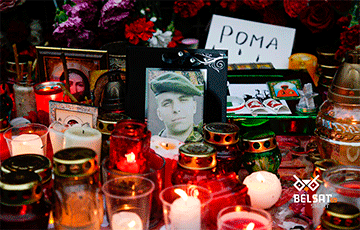 The phone conversation of the suspects in the murder of Raman Bandarenka has been published.
The editorial office of NEXTA got at its disposal a record of telephone conversations supposedly made by the head of the the Belarusian Hockey Federation, Dzmitry Baskau and world champion in Thai boxing Dzmitry Shakuta. The latter is called one of Raman Bandarenka's killers.
The frightened bandits are discussing with each other in horror how Raman was "brought to young blood" (beaten) in a paddy wagon, and later in the police department by several riot policemen. On the recording, the "performers" are panicking, because the chasteners, who abducted Raman, have lumped the blame on their raid group, saying that "the riot police have already taken Bondarenka unconscious". However, Shakuta tells Baskau in the conversation: "You saw that I ran up and knocked him down, but I didn't punch his lights out".
NEXTA's source has attached files to the record that indicate its authenticity. There are also other materials at the disposal of the telegram channel proving that the usurper's entourage is deliberately fomenting the civil conflict.
This conversation nails to the counter Lukashenka's lie that Baskau and Shakuta were not in Minsk on that day.