Friends, We Are With You!
17
Dmitry Krylov
19.11.2020, 16:29

95,770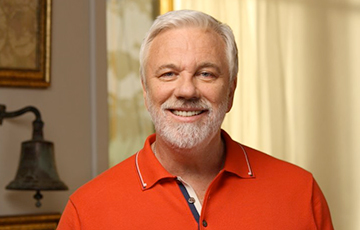 Millions of Russians support the Belarusians with all their hearts and souls.
The well-known Russian TV journalist, actor, director, author, and host of the TV show Neputevye Zametki Dmitry Krylov addressed the Belarusians on the eve of the March "Long Live Belarus!", which will be held in Minsk on Sunday, November 22:
"Long Live Belarus" is a wonderful slogan. At least because if you live, it means that my Russia will also "live." Possible. I think that millions of us in the country support your desire for justice with all their heart and soul. So, friends, we are with you! Long live Belarus," Dmitry Krylov said.