The Security Forces Came to the Journalist Who Was Preparing Material About Raman Bandarenka
61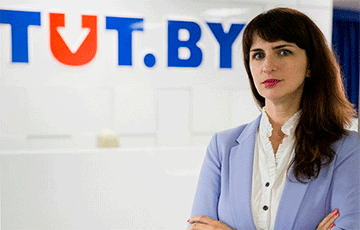 The regime is afraid of publicity for its crimes.
The Prosecutor General's Office announced the initiation of a criminal case due to "disclosure of medical secrets" and "provision of false information" on the death of Raman Bandarenka. According to the press service of the department, "the suspects have been detained." The security forces came to the tut.by journalist Katsiaryna Barysevich, who was preparing material about Raman Bandarenka.
It is reported that the case was initiated against a doctor of the Healthcare Institution "City Clinical Hospital of Emergency Medical Care" and another person on the grounds of a crime under Part 3 of Art. 178 (Disclosure of medical secrecy, entailing grave consequences) of the Criminal Code of the Republic of Belarus.
- Acting intentionally, without a need required by work, the suspect entered into a criminal conspiracy with a representative of the Internet resource (tut.by), who was informed about the results of the medical examination of Raman Bandarenka. Thus, he divulged medical secrets while providing false information, the Prosecutor General's Office said.
They believe that "the actions of the named persons entailed grave consequences, expressed in increased tension in society, creating an atmosphere of mistrust in the competent state bodies, encouraging citizens to aggression and unlawful actions."
The Prosecutor General's Office said that the "suspects were detained."
The journalist Katsiaryna Barysevich, who prepared this material, first stopped communicating. Her daughter said she went out to the store. Soon, Katsiaryna, accompanied by security officials, returned home. What is happening in the journalist's apartment, we do not yet know.