Minskers Held Protest March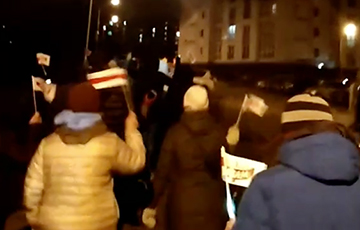 The capital's districts are preparing for Sunday.
Yesterday, one of the Minsk districts was preparing for Sunday. Minsk residents went on a protest march in their district.
The video was published by the "Basta!" telegram channel.
We remind that on Sunday, November 22, at 14.00 the March "Long Live Belarus" will begin. The place of gathering in Minsk is Independence Avenue and Square, in other cities - the square near executive committee.