Vladislav Inozemtsev: Lukashenka Has No Future
8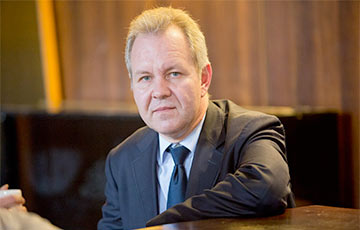 He can not manage the situation at all.
Russian political analyst Vladislav Inozmetsev on the air of the Ekho of Moscow said that Belarus surprises him in many ways.
- I have a lot of acquaintances there, and I have talked to many people there and two and a half months before the election I wrote in a number of Western newspapers that Lukashenka could not hold on to power. That is, the fact that he would not win the elections was clear even before they were held, and this was shown by independent polls, even those held by companies that somehow depended on power, - Vladislav Inozemtsev says.
- As for what happened later, the first protests and dissatisfaction were absolutely predictable. But the fact that they have been going on for so long is certainly surprising. And, to all appearances, the Belarusian case is such that Lukashenka has no future. I am absolutely convinced that he will leave in some relatively short time.
I have already made a little mistake. I gave him time for 2-3 months and they have already passed. I will not speak about dates now, but I think that some change of power must happen before spring. It can be very different. Maybe some uncontrolled outburst, if, say, there will be a few killed at the demonstration or some more severe suppression.
Maybe there will be a controlled squeezing, with the participation of Moscow as well, because it is quite clear that Lukashenka is no ally of Russia, and in the future this situation will only destroy the relations between Russia and Belarus, and push Belarus farther and farther away from Russia.
That is why there may be different options, but to manage a situation where the capital is virtually out of your hands every weekend and the economic situation worsens, entrepreneurs leave and foreign investors and their own businessmen stop a project after a project, is, of course, absolutely impossible.