Sign Appeared In The Sky During Farewell To Raman Bandarenka In Minsk
25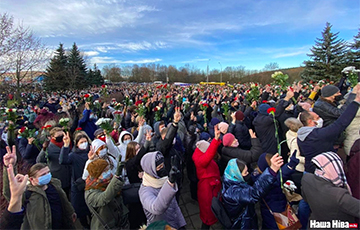 Photofact.
Thousands of Belarusians came to bid farewell to 31-year-old Raman Bandarenka, who died at the hands of the Lukashists. The farewell to the Hero of Belarus is held at the Church of the Resurrection of Christ at 27a Hamarnik Street.
Charter97.org readers report that a solar halo appeared in the sky during the farewell to Raman Bandarenka.
The Charter97.org website reports the ceremony of national farewell to Raman Bandarenka live.