Thousands Of Belarusians Chant "I'm Coming Out" At Farewell To Raman Bandarenka
2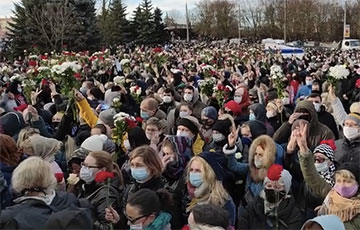 Video fact.
Thousands of Belarusians came to the Church of the Resurrection to say goodbye to 31-year-old Raman Bandarenka. During the farewell ceremony people started chanting the last message from Raman Bandarenka: "I'm coming out!"
We remind that in the evening of November 11, Raman was brutally beaten in the yard of his own house. Later it became known that he was taken to the Tsentralny district police department. Already after midnight Raman was brought to the emergency hospital in coma. In the evening of November 12, Raman died.
He was 31 years old, the only son of his parents.