Musician Piotr Kliuyeu: Dear Belarusians, Victory Is Close!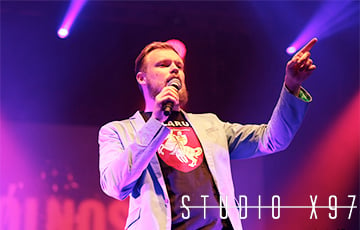 We will go on, and the evil will destroy itself.
Famous Belarusian musician, member of the legendary LSP band Piotr Kliuyeu has addressed the Belarusians on the eve of the March "Long Live Belarus!", which will be held in Minsk on Sunday, November 22:
"Dear, wonderful Belarusians, I love you with all my heart!
In a difficult moment, I would like to remind you that history proves that all the bloody regimes ate and destroyed themselves. We will not stand idle, we will go forward with love and peace in our hearts, and the evil will destroy itself.
Love, hope and faith to everyone. Victory is near.