Maxim Katz: Lukashenka's Entourage Only Thinking Of Choosing Right Moment To Jump Over
22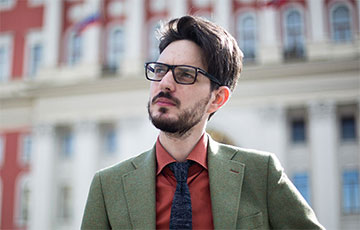 Everyone understands that soon the power in Belarus will be different.
Russian opposition politician and blogger Maxim Katz commented on the latest personnel changes in Belarus.
"They sent them away, apparently, they are afraid of some discontent," said political scientist Maxim Katz, commenting on the appointment of former top officials of the law-enforcement agencies as ambassadors.
In his opinion, the fact that the interests of Belarus in other states, instead of diplomats with relevant experience, will be represented by security officials means the need to "send them away for some reason".
"Despite the statement by Foreign Minister Uladzimir Makei that the protests are about to lead to a civil war, there is a split among the diplomats," the blogger says.
He explains other personnel changes, including in the security block itself, by the uncertainty of the leadership:
- Life is always hard for elites during a revolution. The leadership becomes paranoid and fearful of a split, and for good reason. Because it is clear that Lukashenka will not be able to hold out for a long time, and nobody can plan anything for more than a year now. Everyone understands that after this period of time the power in Belarus will be different.
Therefore, the only thing the elites are thinking about now is what moment to choose in order to jump over in time.
Frequent reshuffles are common in such a situation, and repression against members of the elite is also common. So far, this is not visible, but it will hardly be possible to avoid this if Lukashenka holds out for a long time.