Minskers Protesting At Intersection Of Belt Road And Partyzanski Avenue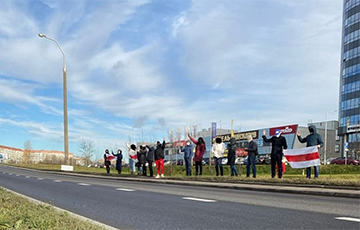 Residents of the capital took part in an action of memory and solidarity.
In Minsk, an action is taking place at the intersection of the Minsk Belt Road and Partyzanski Avenue.
People came out to honor the memory of Raman Bandarenka, and to condemn the criminal regime.
The photo was published by the Charter'97% Telegram channel.