'Natasha The Three Massandras': Belarusians Discuss Leaked Negotiations Of Lukashenka's Inner Circle
42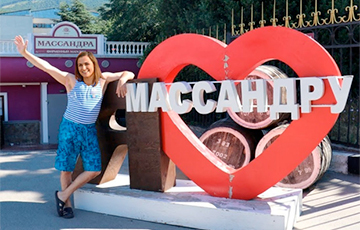 It is obvious that the dictator has no more "his" people left.
The NEXTA Telegram channel has published a recording of a telephone conversation between the people from Lukashenka's inner circle.
In this conversation, Lukashenka's press secretary Natallia Eismant and the head of the Belarusian Ice Hockey Federation Dzmitry Baskau, whom Belarusians suspect of involvement in the death of Raman Bandarenka, discuss for 20 minutes a troublesome business - a raid in protest yards, in which they themselves plan to take an active part.
Some things are obvious from the conversation: Lukashenka's press secretary personally travels around the courtyards to cut ribbons, and she loves "Massandra".
The Village Belarus has collected the reaction of Belarusians from social networks.
Авторский коктейль "Конец диктатуры". Для приготовления нам понадобятся:
-Шампанское
-Массандра
-Стаканчики
-Перенос ЧМ по хоккею 2021 в Москву.
Все ингридиенты взболтать и выпить залпом. Ждать.

— Gypsynkov (@gypsynkov) November 19, 2020
они столько времени решали брать алкоголь или нет, что теперь я понимаю почему в этой стране за 26 лет ничего нового не появилось. Эти люди должны картошку копать, а не управлять государством. Стыд, позор и отрицательный отбор

— ничего нового ⬜🟥⬜ (@MishaRbc) November 19, 2020
Ну, вот Наталья Эйсмонт, вроде бы опытный человек, пресс-секретарь, а так опозориться на всю страну — не взять стаканчики...

— Грустный Коленька (@sadmikalai) November 20, 2020

Наташка Эйсмонт так откровенно замгрывает с Басковым, что на месте ее мужа главы БТ я бы уже начал давать в эфир честные новости))

— Андрей (@JustFray) November 19, 2020
Массандру брать?

— кoстикoв из нижнего твитора (@w3c_user) November 19, 2020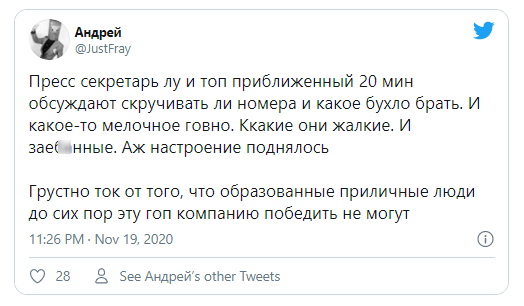 Наташа Три Массандры

— shrink soup (@_mineralka_) November 19, 2020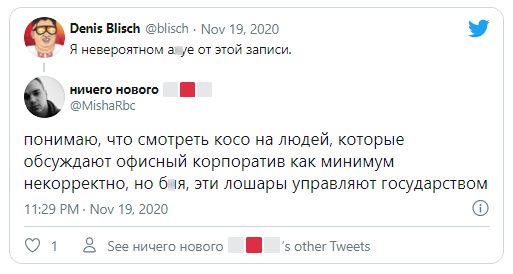 Братва дона Алессандро на районе или когда уже им дадут вино.

— Максим Стефанович (@MaxStsefanovich) November 19, 2020
Массандра это же спецслужба? 🤔

— Денис Васильков ♥️✊🏻✌🏻 (@vasilkov) November 19, 2020
ладно pic.twitter.com/J5DmdocdY3

— кoстикoв из нижнего твитора (@w3c_user) November 19, 2020
мне кажется или она на Диму запала?

— Та самая Вика (@vikki_wo) November 19, 2020
Слитый телефонный звонок Эйсмонт и перенос ЧМ по хоккею из Беларуси

Make Thursday Great Again!!!

— Андрей (@JustFray) November 19, 2020
Натусик и Димон вдарили по Массандре и поехали в городишко ленточки срывать 🤡

— кoстикoв из нижнего твитора (@w3c_user) November 19, 2020
Про что "резиновое" они там говорят я так и не понял

— Серёжа (@Sergei0300) November 19, 2020
"Да какой вай-фай во дворце независимости" Эйсмонт

вся суть нашей страы

— Eugeny Yushkevich (Эwenk) (@ewenk_yu) November 19, 2020
Так и представляю как Песков и Владислав Третьяк бегают по Москве с бухлом и в балаклавах за Навальным под прикрытием ОМОНа 🤭

— кoстикoв из нижнего твитора (@w3c_user) November 19, 2020