Minsk Residents Line up in a Chain of Solidarity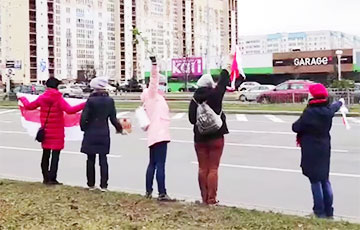 Rallies take place in many districts of the capital.
Residents of Minsk go out to solidarity rallies today. Living chains are being built in different districts of the capital, the Basta! Telegram channel reports.
Kamennaya Horka has already come out to the rally; the residents have formed a chain along Prytytskaha Street.
The rally also takes place in the Kuntsaushchyna micro-district.