Viktar Babaryka: Thank You for the Support I Sometimes Hear
43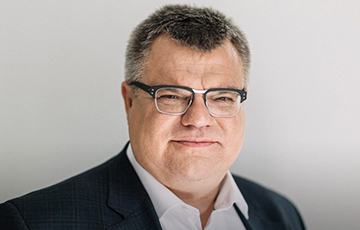 The presidential candidate appealed to the Belarusians.
The press service of the presidential candidate Viktar Babaryka published his letter from the KGB pre-trial detention center.
"Dear friends! I apologize for the long enough silence, but I expected that those who "care" about my peace of mind would still allow the letters and postcards, but alas. Therefore, a somewhat strange communication turns out.
For the first (and, I hope, the only) time in my life, I have to thank you all for the congratulations and wishes on my birthday, not seeing and not knowing who and what wrote to me on that day.
And being always a supporter of knowledge, I now have to take the position of faith - faith that there are people who sent me their congratulations and wishes, those who remained among real and virtual friends, who are not indifferent to the thoughts and actions that caused the current situation.
For reasons beyond my control, I was cut off from the real world, but I am sure that there are no fewer people who agree with me than there were before 18.06.2020 :)
Thank you all very much for keeping faith in me, in yourself, in our people, and in the country!
Thank you for the support I sometimes hear. Thank you for the warmth, kindness, and care that you demonstrate in today's difficult situation.
And most importantly, thank you for the fact that I have all of you, my family and friends, my loved ones, our country. We are together, which means that we will win and everything will be fine with us. Long live Belarus!"