Heorhi Dmitruk: Soon, Protests in the Regions Will Resume With New Force
8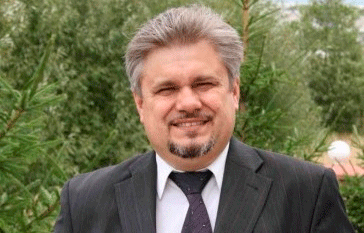 The protests are taking on a new and broader form.
The protests in the regions will resume soon. People needed time to recover their mental and physical strength. Heorhi Dmitruk, co-chairman of the organizing committee on the establishment of the Belarusian Christian Democracy party, is convinced of this, Radio Ratcyja reports.
- I do not think that it is possible to characterize what is happening now with the protests unambiguously. I believe protests are taking on a new form, broader, more modern. The authorities have adapted to the protests and are trying to work on individual pressure on activists effectively. I think that people will come up with something and change the form of protest.
Heorhi Dmitruk is convinced that the main protests should be concentrated in Minsk, but actions in the regions can also be of great help.