"Regions - You Are Our Strength!"
1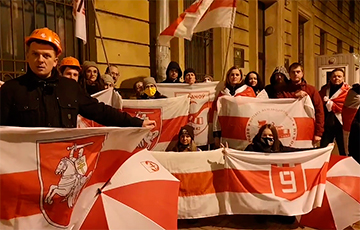 Vibrant appeal of Belarusians from St. Petersburg.
A solidarity rally has been held near the embassy of Belarus in St. Petersburg, the Charter-97% telegram channel reports.
"Regions - you are our strength. Today a special welcome to Zhabinka, Zaslauye, Navapolatsk and Dziarzhynsk! There will be no slaves on the Belarusian soil! Long live Belarus!" - the participants of the rally say.