Was the KGB Security Guard Preparing in Advance for the Murder of the Belaruskali Worker Who Advocated Changes?
39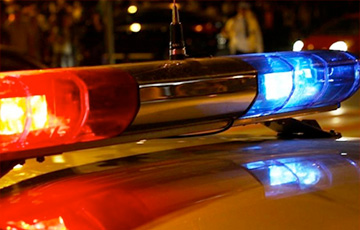 Details of the high-profile case have emerged.
On August 12, in Salihorsk, right next to the KGB building, a murder took place. According to the investigation, Leanid Shtaida, a military pensioner who worked as a watchman in the local KGB before his arrest, hit the Belaruskali worker Hennadz Kisel in the neck with garden scissors. The victim died from injuries in intensive care. The conflict flared up on the basis of politics. Was the KGB guard Lukashenka's supporter, and the Belaruskali worker - for changes?
According to the sources of the Telegram channel NEXTA from the KGB, Shtaid had previously checked all the information about the plant worker Hennadz Kisel through databases (passport data, address, phone number, prosecution, tax, FSZN, border crossing, relatives, vehicles, etc.).
He was assisted in this by his immediate supervisor - the head of the Salihorsk interdistrict department of the KGB for Minsk and the Minsk region, Colonel Zakharchenka Maksim Mikhailavich.
Now on this occasion, as well as on the circumstances of hiring the inadequate watchman, the KGB's Internal Security Directorate is conducting an official check.
In addition, it turned out that the watchman used a secret operational telephone, had access to a computer with several dozen information bases, and knew where the keys to the safe with the weapon were kept.
Shtaida prepared the garden scissors for the murder in advance, and he kept it in the KGB regional department for a long time.
He called the plant worker to the meeting himself, having sent a message previously and called. It was no coincidence that he chose the place for the meeting (the KGB building) - to show that he is an active employee and, in the event of force majeure, hand over Hennadz Kisel to the KGB officers.
According to the Telegram channel, the KGB has a video from the crime scene, which clearly shows the murder.