Belarusian Cities, Where Are You?
12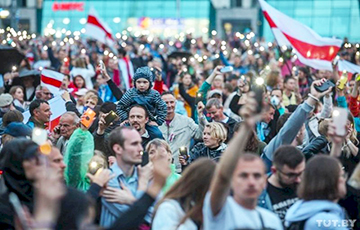 Wake up!
The reader of Basta telegram channel urged Belarusian cities to take a more decisive and active position:
- There are many cities in Belarus. I look at photos, video messages; some cities do performances. Well done! They care about the fate of the country. However, some cities do not show any activity: Uzda, Verhnedvinsk, Gorodok, Chashniki, Novolukoml, Senno, Svisloch, Bolshaya Berestovitsa, Disna, Mstislavl, Slavgorod, Hotimsk, Drohichin, Astravets and many, many others.
Do you feel fine? Is lawlessness everywhere but in your towns? Do you have the highest salaries in the country? Are you not concerned about the situation? Do you not feel sorry for those people who suffer for the truth? Do you feel so great fear that you keep silence? Do you neglect the future of yours and your children?
Belarusian cities, where are you? Cities that are ancient and have a heroic background. Are you there? Do you still exist on the Belarusian land?
Wake up! I believe you still exist. You are not lost. You are alive. And you will live as long as Belarus!"