Valery Karbalevich: Lavrov Is Coming With a Warning to the Usurper
27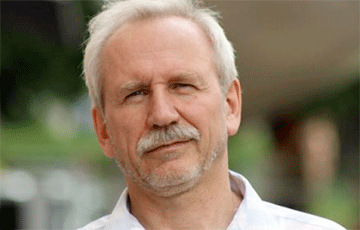 Moscow is very unhappy.
Russian Foreign Minister Sergei Lavrov is expected in Minsk on Wednesday. Like the visits of other Russian officials recently, this visit has a double subtext, political analyst Valery Karbalevich believes.
- All his public statements will proceed from the fact that Russia supports official Minsk, Lukashenka, his policy, condemns interference from the West, and supports the dialogue that is going on in Belarus. Lavrov spoke about this while in Moscow; now he will come to Minsk and say: "What a good dialogue you have." But the message hidden from the public eye will be different, - the political scientist noted in the express commentary Salidarnasts.
Karbalevich made an assumption about the content of the conversation at the highest level, which will not be covered in the state media.
- This will be another warning from Putin that the ruler of Belarus does not fulfill the obligations he gave in Sochi. There they agreed that Lukashenka would begin a gradual transition of power, publicly announce the timetable of when a "referendum" on the Constitution and early presidential elections should take place.
But, returning from Sochi, Lukashenka began to torpedo his obligations; Moscow is very unhappy with this. And here comes Lavrov with another Russian or "Chinese" warning," Karbalevich said.
According to the political scientist, the ruler of Belarus has allowed himself to change his rhetoric towards Russia and takes advantage of Moscow's weaknesses.
- The problem is that Lukashenka is sure that Russia has no other option but to support him, whatever he does. In the early days after the August events, he was very much interested in Russian support, and after Sochi, the only good things he said about Russia were about allies.
The only factor that can scare him and restrain him is the protests, - the interlocutor stressed.