Aims For New Sanctions Against Lukashenka Regime: Oil Products, Potash Fertilizers
13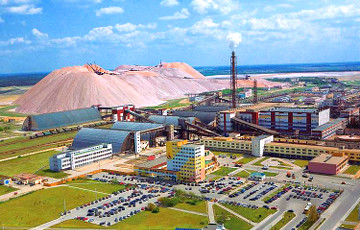 Canadian politicians are ready to discuss economic sanctions against the official Minsk.
Acting in conjunction with the European Union, Canada on November 6 placed another 13 Belarusian officials on its sanctions list. When added to the 11 originally sanctioned on September 29, plus the 31 sanctioned on October 15, Canada's total comes to 55. This list includes dictator Alyaksandr Lukashenka and his son Victor, writes editorial writer of the canadian publication New Pathway (translated by Charter97.org) Marco Levytsky.
These sanctions have been enacted under the Special Economic Measures Act which impose a dealings prohibition, an effective asset freeze, on listed persons.
The individuals listed in the Schedule to the Regulations are also inadmissible to Canada under the Immigration and Refugee Protection Act. How effective these measures will be remains to be seen. For one thing, we don't know how many business dealings these individuals may have with Canada. For another, Lukashenka has never been to Canada and probably does not intend to visit anyway. So, what's the point?
During a Munk Centre webinar on Belarus, October 16, Foreign Affairs Minister François-Philippe Champagne himself admitted that Canada's sanctions are "largely symbolic". And, if one is to look at what's happening in Belarus right now, none of the sanctions are making any difference. The protests continue as do the arrests and tortures. What is really necessary is to hit Lukashenka's revenue supply. If he runs out of money, he will not be able to pay his goon squads. And if he fails to pay them, they will desert him. He will then have no choice but to flee to Russia, like Yanukovych fled Ukraine in 2014.
What we do know is that refined petroleum products and potash fertilizer account for the bulk of Belarusian exports and thus provide the greatest source of foreign currency reserves for Lukashenka. We also know that he only has enough foreign currency reserves to last a few months. Of course, Vladimir Putin may subsidize Lukashenka to some degree, but that too has its limitations. The Russian Federation's economy has also been hard hit by sanctions, by the drop in world oil prices and by the Covid pandemic. What's more, the crude oil Belarus refines into petroleum products at its two giant plants comes by pipeline from the Russian Federation. Thus, a boycott of Belarusian refined petroleum products will have the added effect of reducing the revenue that the Russian Federation receives from its crude oil production.
As for potash, Belarus is the world's second largest producer with mine production of 7 million Metric Tons (MT) a year. The Belarusian Potash Company is the country's largest industry operator. Since Russia's Uralkali pulled out of that company in 2013, its former partner, state-owned Belaruskali, has had a rocky road to recovery. Belaruskali has six mines and four processing factories. Russia, incidentally, is the world's number three producer.
And who is number one? We are. In 2019, Canada produced 13.3 million MT, which was an increase of 1.3 million MT over 2018 production levels. The Canadian potash industry consists of 11 mines, 10 of which are in Saskatchewan and one in New Brunswick. Western Canada's potash deposits occur in the Prairie Evaporite Deposit — the largest known potash deposits in the world. The deposits extend from central to south-central Saskatchewan.
Now it is very clear that, to be effective, Canada has to act in concert with its allies – in particular the European Union, which conducts much more trade with Belarus. But the strength of Canada's foreign policy has always been its reputation as an "honest broker" and the persuasive ability that comes with it.
Two opposition MPs from Edmonton – Michael Cooper of the Conservative Party and Heather McPherson of the New Democrats both are open to suggestions that Lukashenka's money supply be targeted. As Cooper put it: "Given that the situation in Belarus has deteriorated, it is most appropriate to take much more restrictive measures against the Lukashenka regime and, in that regard, targeting businesses that enrich Lukashenka and his henchmen has to be part of that."