Assistant To Minister Of Forestry Supports Changes
6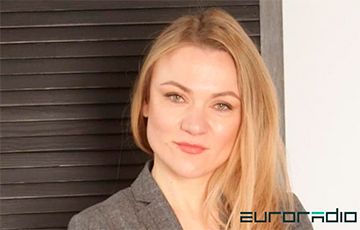 Alesya Harkusha said that she did not vote for the current government in the elections.
Supports protest moods - an unofficial reason why the assistant to the Minister Vital Drozhzha Alesya Harkusha was dismissed from the Ministry of Forestry. The woman has worked in the ministry for almost two years, has the third class of a civil servant, and a total civil service experience of 17 years. During her work in the ministry, she did not receive any reprimands. And she started having problems after the elections, in September, writes Euroradio.
- I don't want to blame or justify anyone. Specifically, I did not hear any complaints about myself, but there was some general discontent," says Alesya. "They reported to my former boss [Minister Vital Drozhzha - edit.] that "his assistant supports protest moods". How they watch us - only they themselves know, but I suppose that through social networks.
Before the dismissal, the boss expressed his attitude on different points - those related to work and not. And one of the points was: "By the way, I was told that my assistant supports protest moods. This is unacceptable, in this position!" I could not understand what he was talking about.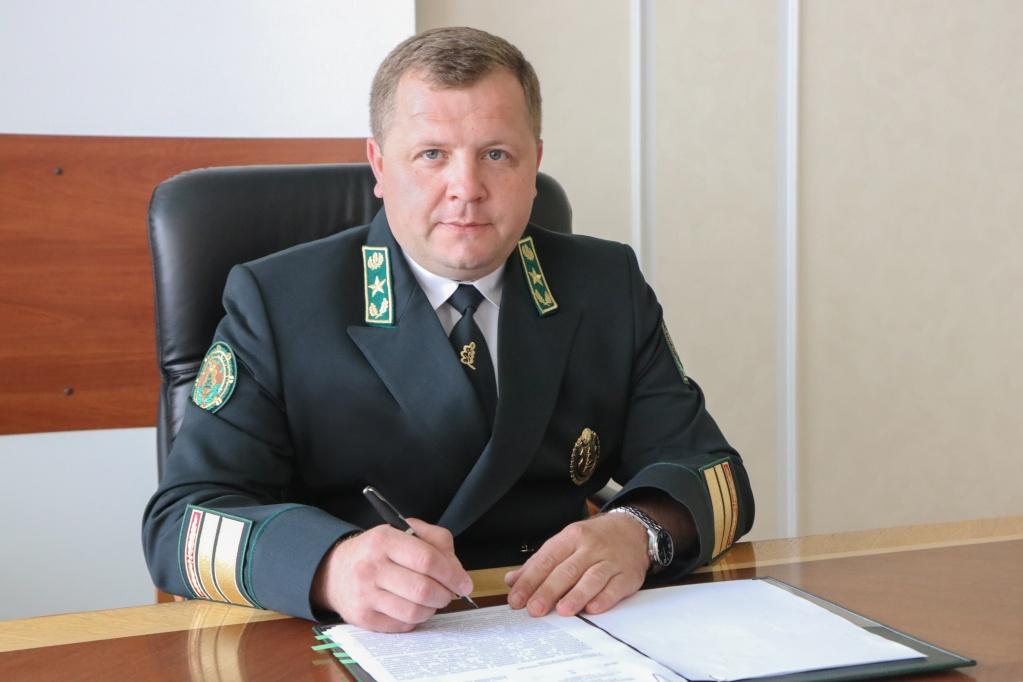 Alesya did not attend rallies and did not build barricades. The only "protest moods" that she allowed herself were expressed in ... likes and reposts on Facebook.
- I didn't post anything like that on social media. Previously, I worked at the Belarusian Embassy in Switzerland. My Bern ex-boss Pavel Matsukevich published a post on Facebook in mid-August. The post was beautiful, moderately restrained, and I liked it. All my protest activity on social networks consisted of likes and reposts of comments.
Charge d'Affaires of Belarus in Switzerland Pavel Matsukevich spoke out negatively against violence in the streets, and was soon fired from the Foreign Ministry.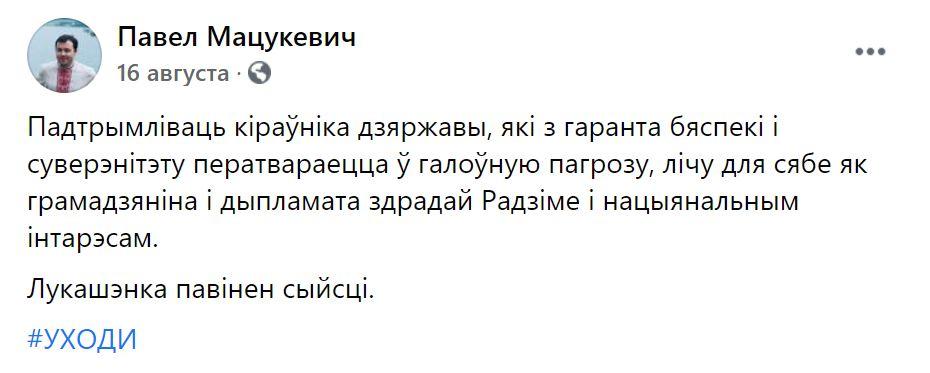 - As far as I remember, everything related to peaceful rallies was strongly condemned in the ministry, up to and including dismissals. This was closely monitored. Finally, I was told: "If you go to at least one demonstration, you will go under convoy". Was it a threat or a warning - I don't know. But even now I don't feel safe, - continues Alesya.
The violence on the streets of Belarus shocked the young woman. She could not close her eyes to this, and forget everything.
- This is horrible. I never thought that during my lifetime I would see what I saw. It's like a nightmare, as if something is unreal. This is not the 21st century, this is not a European country. In my understanding, this must never happen. There should be dialogue, only dialogue. Not a drop of blood, not a hint of violence. Humanity has developed with the aim of resolving any roughness and conflicts only peacefully, through negotiations.
Before becoming an assistant to the minister, Alesya worked for three years as a consul at the Belarusian embassy in Switzerland. The girl was offered to stay in Switzerland, but she refused:
- While in Switzerland, I was offered a job there, but I didn't even consider this option for myself: I felt responsibility, a sense of duty and homeland.
For whom she herself voted, Alesya does not tell.
- I will not tell which presidential candidate I supported, but it was not the current government. I think that's enough.