Zianon Pazniak: All Riot Policemen Will Be Arrested
152
25.11.2020, 14:45

105,566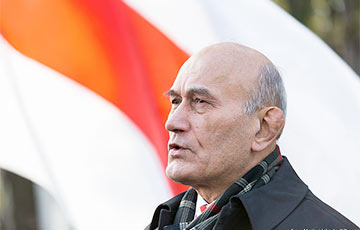 Everyone will answer according to the law.
Leader of the Conservative Christian Party of the Belarusian Popular Front Zianon Pazniak wrote the text "About the Punishers". In it, he discusses the responsibility of the security officials who brutally beat and tortured Belarusians, Radio Racyja reports.
Pazniak is confident that the OMON will be recognized as a terrorist organization.
"Belonging to the OMON riot police formation entails collective responsibility. All members of this formation will be arrested. But the court's approach will be at the level of the law, individual. They will be sentenced for the crimes that will be proved," writes Zianon Pazniak.
Zianon Pazniak also mentions in the text 30 soldiers from the military special forces, who, according to media reports, also participated in the dispersal of peaceful protests in Minsk. He believes that they too will be brought to justice.