Package Of Sanctions Under Preparation Will Destroy All Close-To-Government Businesses, Block All Streams
51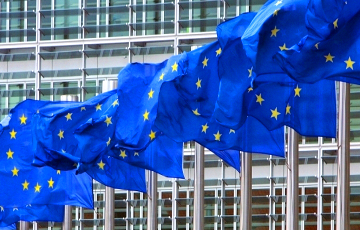 New sanctions against the regime could be adopted as early as December 7.
The European Union is actively preparing and planning to introduce the third package of sanctions against Belarus. This time they will not concern Aliaksandr Lukashenka and some ministers, but companies and businessmen associated with Lukashenka. According to tut.by, the list submitted to the Foreign Affairs Council includes 20 businessmen and about 400 companies. There will definitely be a third package of sanctions, the lists can be adopted already at the meeting of EU foreign ministers on December 7.
EU High Representative for Foreign and Security Policy Josep Borrell, following a meeting with EU foreign ministers on November 19, said that the new sanctions would be a response to the brutality of the Belarusian authorities, and would be directed against institutions and private businesses that finance Aliaksandr Lukashenka and his government.
"This step will affect the development of normal economic activity in Belarus," Borrell warned.
He explained that EU countries can propose companies for inclusion in the "black list", but for this it is necessary to provide evidence to substantiate their proposals. According to experts, the reason may be, in particular, the publication of materials in the media.