Belarusian Students Urged to Continue Protests
1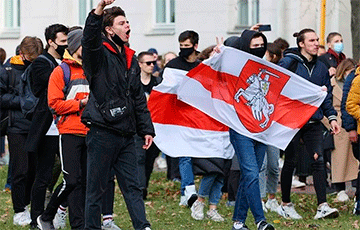 Video fact.
The Telegram channel Student Initiative Group published an appeal from students.
"We, the Student Initiative Group, representatives of strike committees and initiative groups of 15 universities, despite the criminal prosecution, do not give up and continue our activities.
Over the previous 2 weeks, more than 20 people were forced to flee to Ukraine and other countries due to some form of persecution.
But even in exile, we remain united: the Student Initiative Group, together with the Belarusian students from the Association of Belarusian Students, urges students not to stop the protest and the authorities to immediately release innocent students and stop all cases against us," the appeal says.