Chyzhouka Residents: War Against People Cannot Be Won
3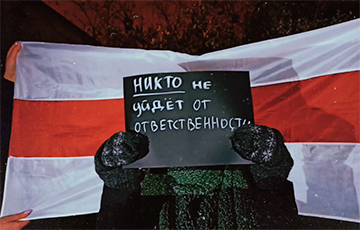 The Minsk micro-district has made a vibrant address.
Chyzhouka residents have made a vibrant address to the law enforcement agencies asking them to side with the people, and supported former IC investigator Yauhen Yushkevich, against whom a criminal case has been initiated.
"A war against the people cannot be won. He will flee, and will you manage?" - Chyzhouka residents ask the question, which worries a lot of people in the ''cockroach's'' suite.
The video was published by the Basta telegram channel.