BELAZ Employee: Most People At Plant Are For Changes
6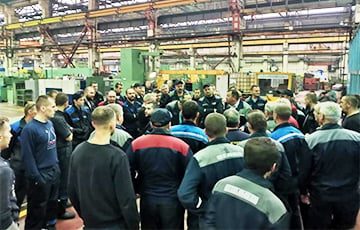 Aleh Sasnitski has decided to join the strike.
Zhodzina resident Aleh Sasnitski has worked as a welder at BELAZ for three and a half years and highly appreciates his work.
After the elections in August, he was shocked by the results, he told ex-press.by:
- In August, I, along with other brave BELAZ workers, went out demanding a recount after the rigged elections. Then everything became quiet for a while, but since that time the company employees have been discussing what happened and is happening in our country all the time...
On the day when Sviatlana Tsikhanouskaya announced the national strike, October 26, I did not have a chance to join the guys - the master was always keeping an eye on me. We tried to gather on October 27 - there were not many people, but some were there. All our attempts to get together were strictly suppressed by the plant management. And then I overcame my fear, broke it and made up my mind.
Aleh Sasnitski informed his superiors about joining the national strike on November 9. The demands he made were as follows: resignation of Lukashenka, holding of fair elections, release of all political prisoners, termination of violence against civilians by the Interior Ministry officers.
- I announced a boycott to the regime and did not go to work as I did not consider it appropriate. I just didn't think it was not appropriate to go to the factory and do nothing there, - the man says.
Aleh Sasnitski was fired for truancy on the same day, November 9.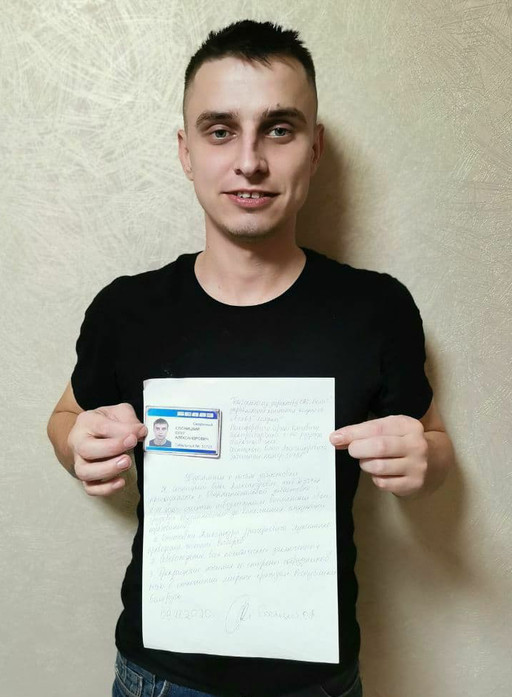 He got his employment book on November 26.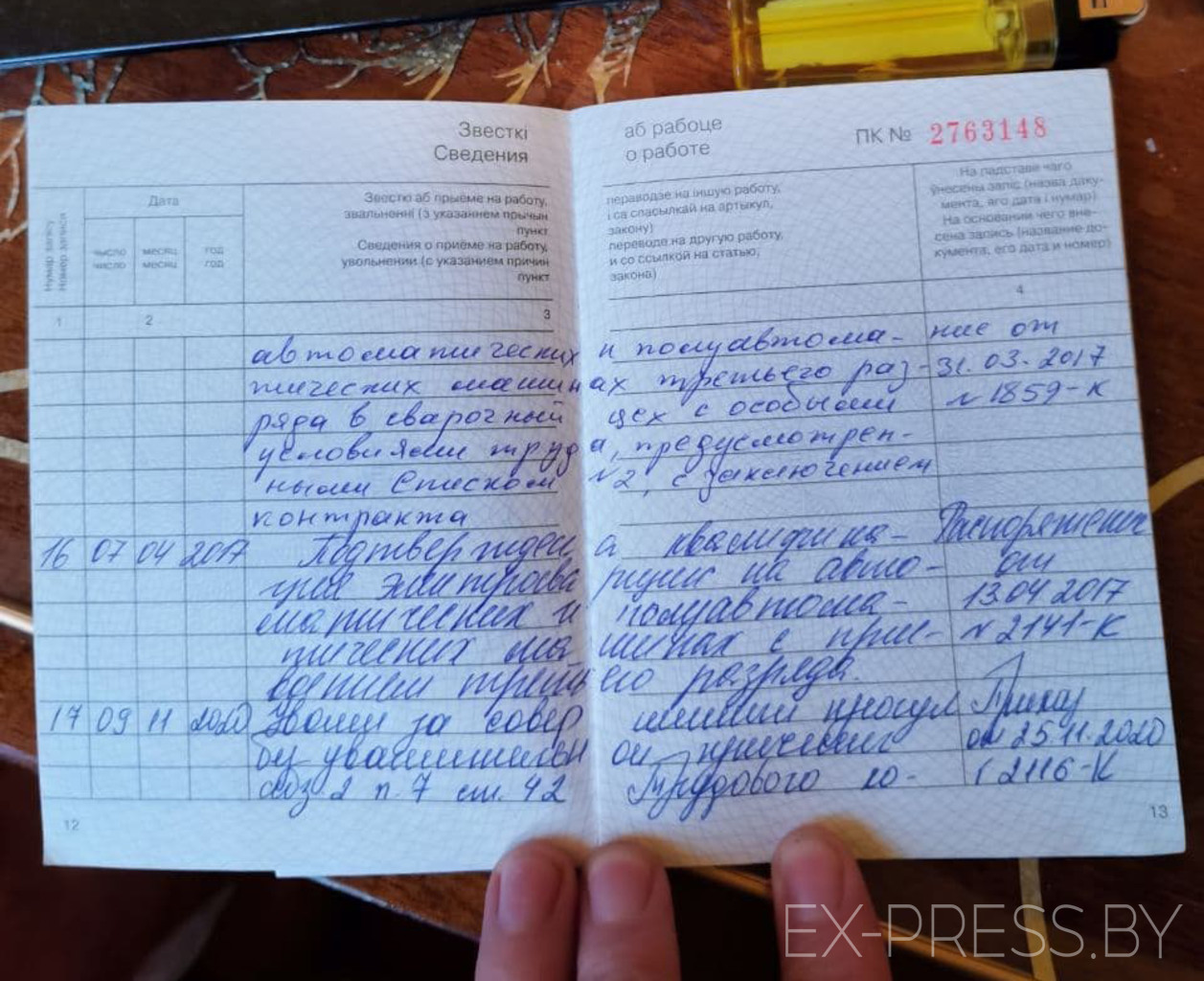 - Most people at the plant are for the changes in our Belarus. But the enterprise started to crack down on people in every possible way, they started to fear, - Aleh Sasnitski says. He is sure that everything will be fine in the end both with his work and in our Belarus.