Strike In Belarus - Not Only Workers Of Big Enterprises
1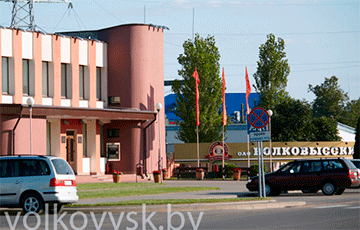 In small towns, at small factories, brave people also work.
The RABKOR Telegram channel writes about the heroes from Vaukavysk.
Ihar Lazar is a flesher at the Vaukavysk Meat Processing Plant.
Today he wrote in his statement addressed to the director: "In view of the legal default and the ongoing lawlessness, the continuing violence against civilians, I consider it impossible to fulfill my job duties, and so I join the strike …".
Katsiaryna Lepiashko, an employee of another Vaukavysk plant, the food raw materials and stock preparatory company BEL-OBST. She also found it necessary to join the nationwide strike!