Baskau-Eismant Negotiations: Chieftain Of Bandits Lost For Words
58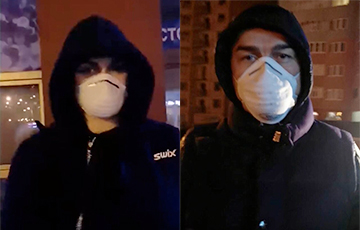 The leak has come totally unexpected.
At the end of last week, Lukashenka promised to comment after the weekend on the leaks of the telephone conversations recordings, the voices in which remind the voices belonging to Dzmitry Baskau, Natalia Eismant, and Dzmitry Shakuta.
So why hasn't Lukashenka kept his promise yet?
Political figure Viktar Karneyenka has noted in a comment to udf.by that Lukashenka, apparently, is keeping silence despite his promise because he "has nothing to tell".
"It was pretty obvious that the leak had come totally unexpected for him. The man was lost for words. It is a widespread practice for Lukashenka, to say something like: wait a little, I will tell you something extraordinary, sensational, but later. However, it is a very rare occurrence that something follows this statement - most often, nothing happens," Karneyenka noted.
He does not question the genuineness of the published telephone conversations.
"In this case, where is any grounded refutation, or any at all, by the mentioned people? So far, we have heard only blabbering like "we are all for humanism", Karneyenka said.
Who could give a command to create a group of very well-known persons, who would raid the Minsk yards under the cover of top-ranked security officers?
"Lukashenka spoke about the possibility of creating a self-defence militia. However, apparently, there were not enough volunteers to participate in such disgraceful deeds. Thus, he had to involve the President's Spokesperson, the Head of the Ice Hockey Federation, and put the Deputy Interior Minister on watch. Who took this decision? The one who ordered to create the self-defence militia," Karneyenka believes.
He thinks that the statement of the MIA regarding hospitalization of Raman Bandarenka - the "non-indifferent citizens" allegedly having had a fight with the others - is a confirmation that the group worked under the cover of the state leadership.
"However, even if their version is correct - where is the criminal case? Why is no one detained? The truth will surface anyway, everything is becoming clear," Karneyenka said.