Doctors: Lukashenka Shows Panic Fear
101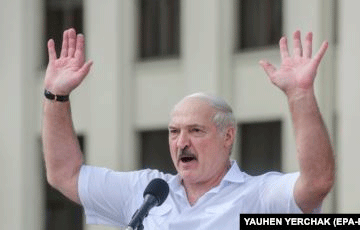 The doctors told what remained behind the scenes of the Cockroach's visit to the hospital.
Today, the Cockroach came to the 6th City Clinical Hospital of Minsk.
The White Robes Telegram channel, which represents the Belarusian medical community, told how they met the Cockroach:
Along Kazlou Street, every ten meters, there was a police post and "secret agents";
The territory of the hospital was cordoned off, entrances were blocked from all sides.
All parked cars were evacuated from the hospital.
Donors could not donate blood; they were allowed to the hospital only on the basis of lists.
There was an incredible amount of guards, snipers on the roofs.
The inner ring of the Lahoisk tract was completely stopped.
There were traffic jams all over Minsk.
"In every place where the former president of the country comes, life is paralyzed. Because of his panic fear, colossal discomfort is introduced into the everyday life of ordinary people," the White Robes concluded.