MEP: There Is a Consensus in the European Parliament on the Third Package of Sanctions Against the "Collective Farm Chief"
12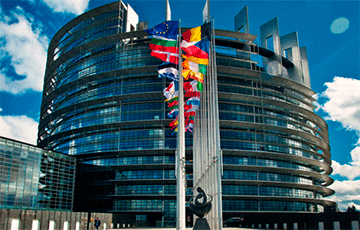 The West should pay more attention to Belarus.
MEP - a member of the Greens faction Sergey Lagodinsky - believes that, in fact, the West pays too little attention to Belarus in order to be able to make claims to support the protesters, Voice of America reports.
"It seems to me that the European Union should have started to play an active role in this situation in a timely manner. Of course, we are not talking about the fantasies of our colleagues in Minsk or Moscow, but about supporting the democratic aspirations of the Belarusian people.
By the way, the day before, the debates were held in the European Parliament during which they discussed the continuing gross violations of human rights in Belarus, as well as the death of civil activist Raman Bandarenka. During these debates, about twenty European parliamentarians spoke. It also became known that the European Parliament called for the freezing of the EU funds intended for the official Minsk until free and fair elections are held in Belarus.
Sergey Lagodinsky commented on the possibility of a third package of sanctions against people close to Aliaksandr Lukashenka. "I think this is likely. There is a consensus in the European Parliament that a new package of sanctions is needed," he said.
And he clarified: "Moreover, these sanctions should be aimed not only at ordinary politicians in Lukashenka's surrounding but also at the oligarchs. There are even thoughts about some companies that are associated with the regime or have something to do with the repression. And, as far as I understand, this possibility is being considered not only in the European Parliament but also in other institutions of the European Union."
The politician also said that, most likely, in this case, it is not about sectoral, but about targeted or personal sanctions. "We don't have many tools (of impact). And therefore, the more the situation in Belarus worsens, the more carefully it becomes necessary to stir up the existing tools. And this will concern, among other things, the "head of the collective farm" himself," Sergey Lagodinsky believes.