Economist: The Belarusian Authorities Have Resources to Operate for a Few Months
14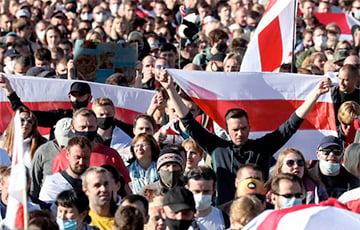 The pressure needs to be continued.
The workers of the Navapolotsk Naftan said that more and more workers were joining the strike. And now, according to them, one of the main ways to put pressure on the authorities is to stop loans for the enterprise, telegraf.by writes.
According to Naftan employees, strikebreakers who were sent from their enterprise to Hrodna Azot are not high-level specialists. And at Azot, employees refused to train them to work in production; as a result, the plan to replace workers failed, said the Naftan employees.
The strike committee activists said that the equipment at Naftan is badly worn out - and they are already ready to collect data on the resources that are needed for future renovation of production.
Sviatlana Tsikhanouskaya's economic representative, Ales Aliakhnovich, during a conversation with the workers, noted that "the regime has resources to operate for 4-6 months," therefore, he said, it is necessary to continue the pressure, and the economic group will work on the assistance program.
The Naftan activists expressed their readiness to step up the strike.