Are Belarusian Banks Preparing to Disconnect From SWIFT?
32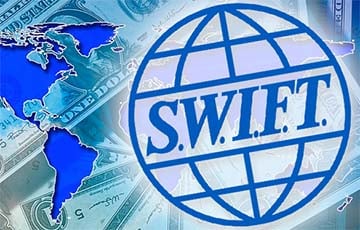 The National Bank asks to connect to the Russian analog.
This week, some Belarusian banks received a letter from the National Bank with a request to provide a connection to the Russian system SPFS Service Bureau - a Russian system for transferring financial messages, an analog of the international SWIFT system. Sources in the banking sector reported this to Nasha Niva.
Almost all banks in the world work through SWIFT by default; it is used to carry out transactions between banks in leading currencies.
Disabling SWIFT is one of the most probable sanctions which opponents of Lukashenka's regime are talking about.
"If some Belarusian banks come under sanctions limiting their access to international transfer systems, they will be able to arrange payments through Russian banks," says economist Yekaterina Bornukova, whom we asked to comment on the regulator's initiative.
The National Bank told Nasha Nivathat there are still several banks in Belarus that are not connected to the SPSF.
The Service Bureau of the Financial Messaging System of the Bank of Russia on the basis of the OJSC Belarusian Interbank Settlement Center, which was created to provide banks and non-bank financial institutions with services for the transmission of financial messages in SWIFT format by non-residents of Belarus, was created and put into commercial operation on November 29, 2019.
At the moment, 7 Belarusian banks are already users of the SPFS Service Bureau, and 5 banks are at the final stage of activation. The rest of the banks are considering the possibilities and assessing the internal resources and their systems' readiness to connect to the SPFS Service Bureau, as the press service of the National Bank told Nasha Niva.