March Of Wisdom Held In Minsk
33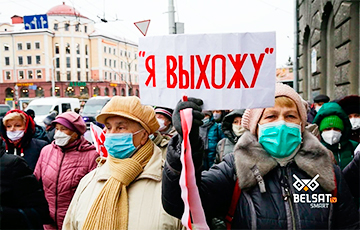 Pensioners and doctors came out to protest.
The traditional March of pensioners and doctors is taking place in Minsk today. The action began in Independence Square. Then the protesters began to move along the avenue.
Charter97.org covered the March live.
15:43 Meanwhile, a small part of the participants in the March of Wisdom have come to Yakub Kolas Square.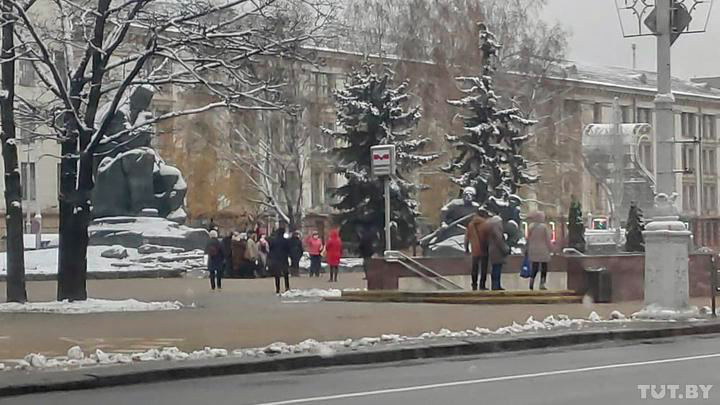 15:42 Look at the atmosphere of today's March.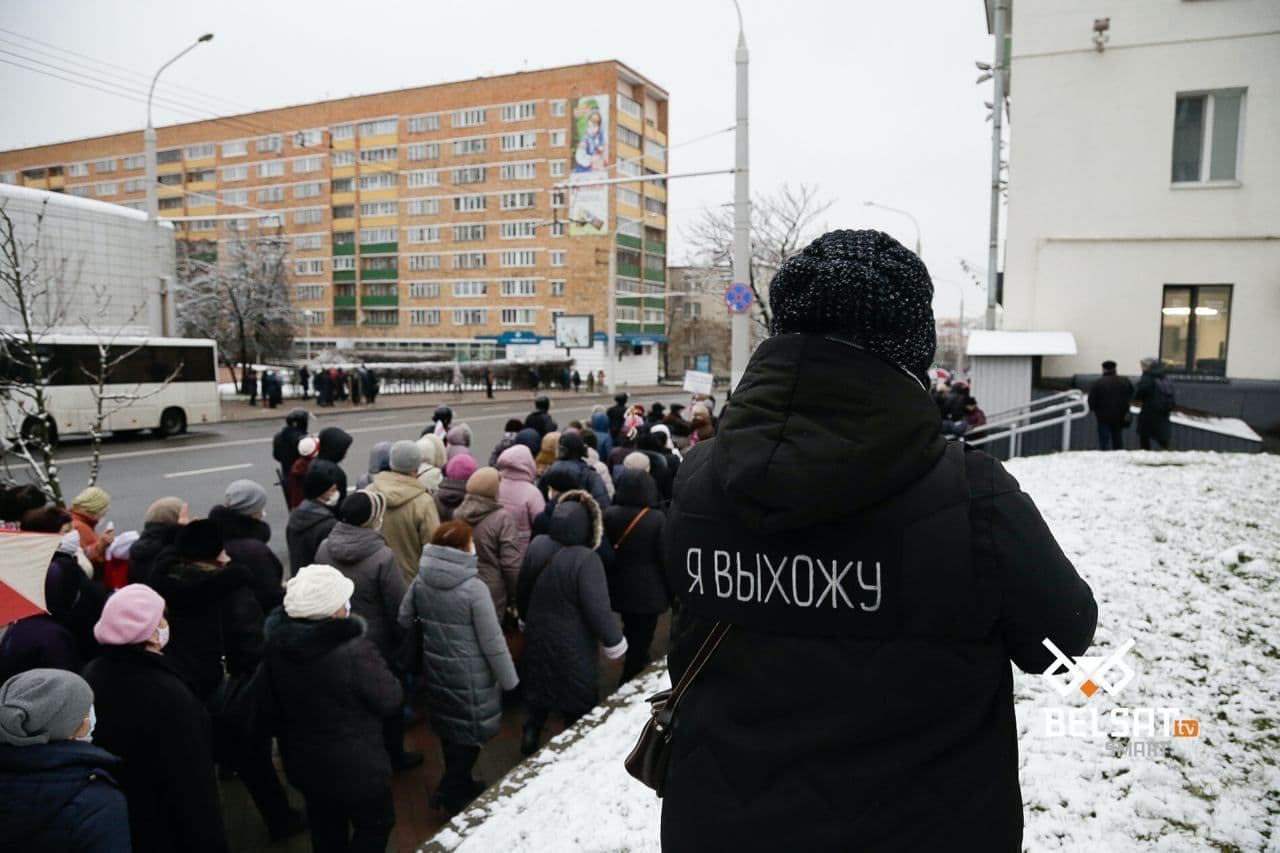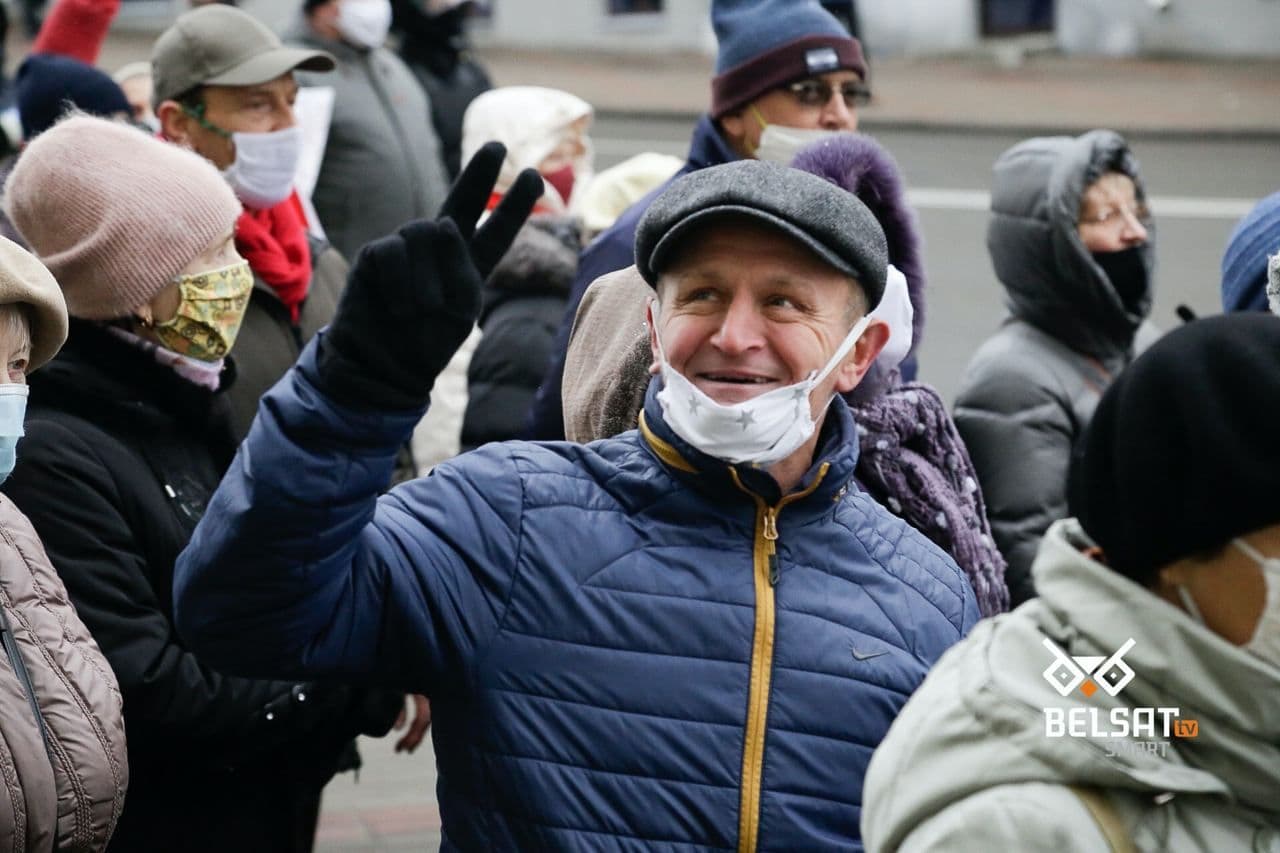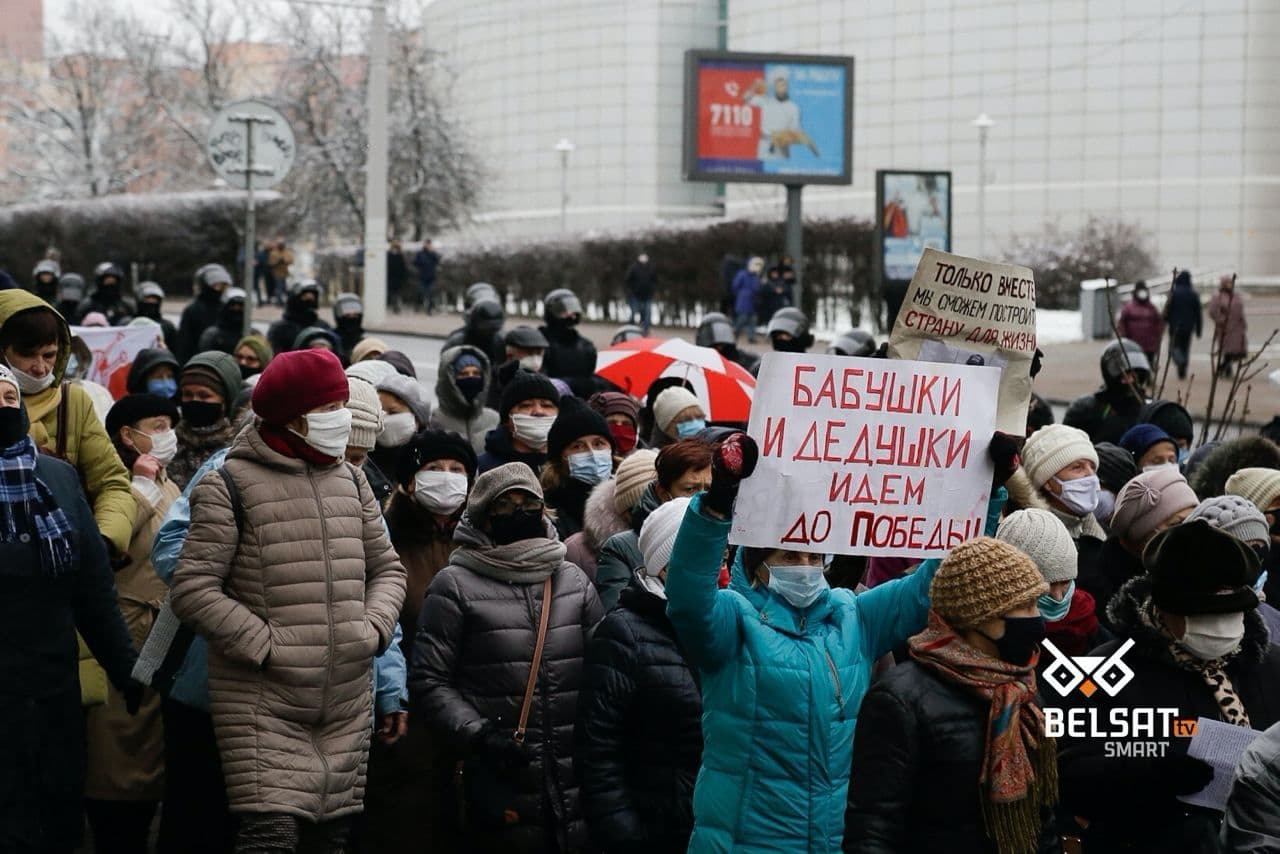 15:30 One of the posters on the March of Wisdom: "Son, don't beat me".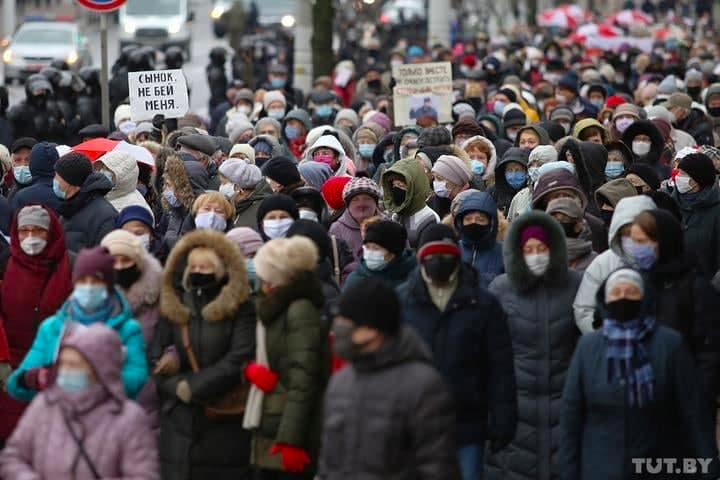 15:24 The column is chanting "Nina!" when seeing Nina Bahinskaya.
15:21 Lukashenka was sent to Rostov at the March of Wisdom.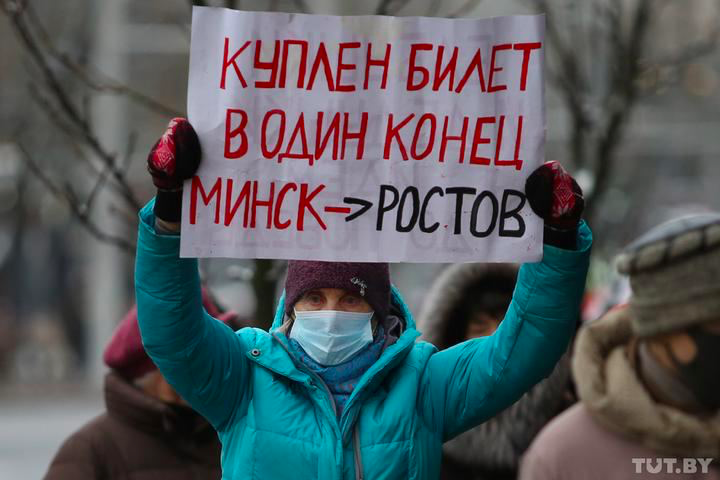 15:10 "Grandmothers and grandfathers, let's go to victory!"
15:03 The Column of the March of Wisdom is walking along the Haradzki Val right now. The people are marching towards Niamiha.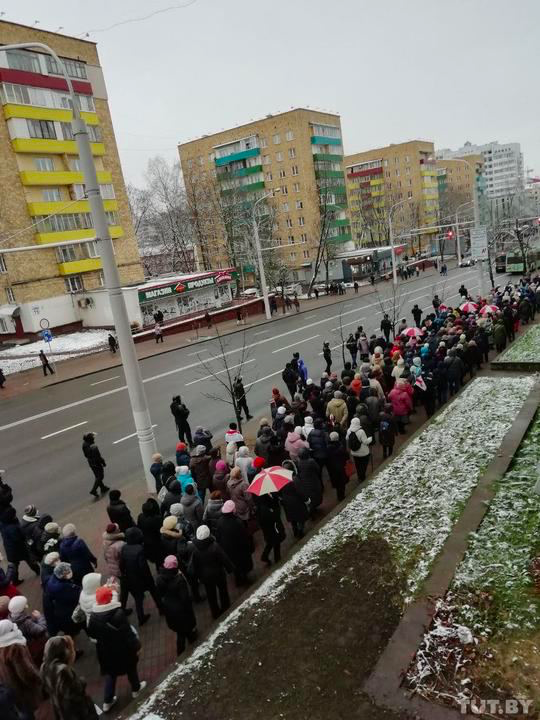 14:58 The fascists surrounded a column of pensioners, which was marching along Independence Avenue.
14:54 And here is the legendary Nina Bahinskaya with a large white-red-white flag.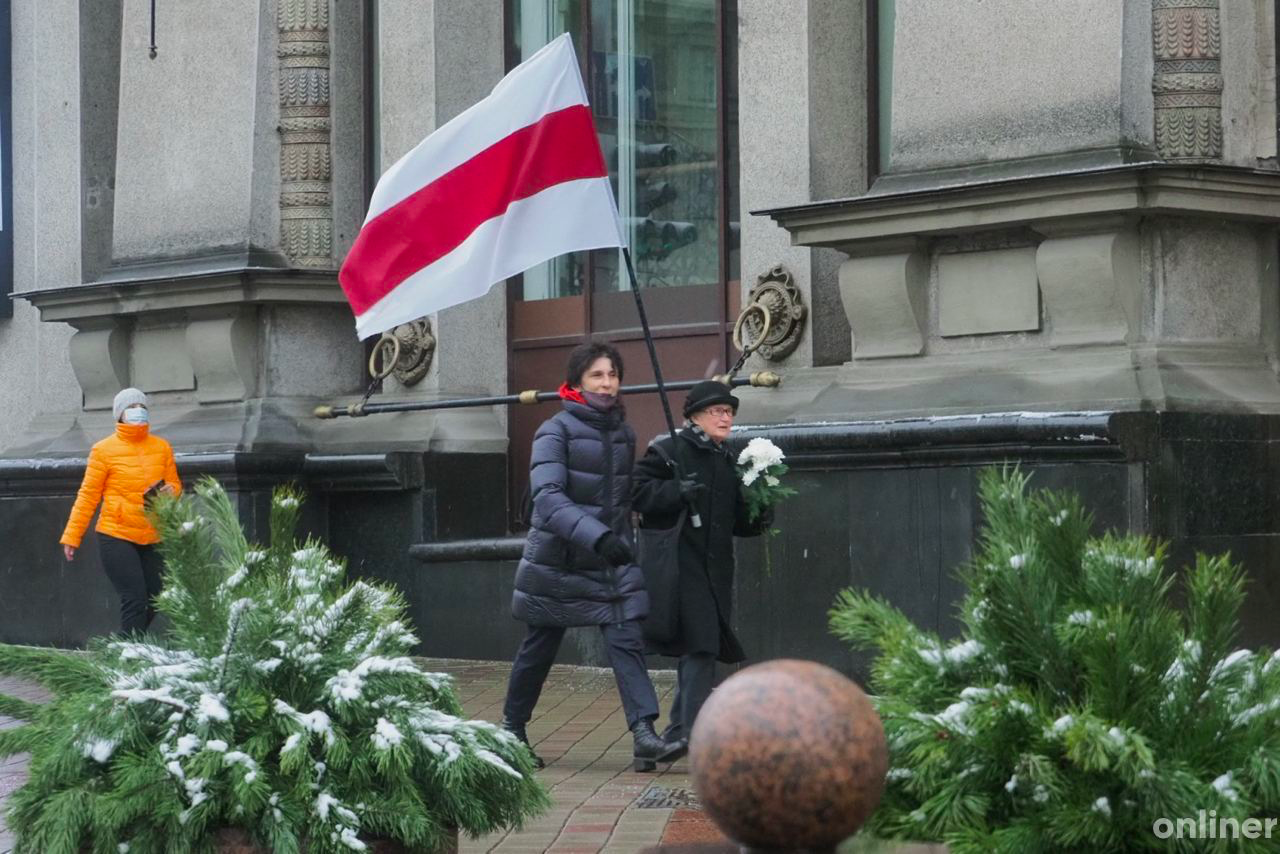 14:51 Today's March in the lens of Belsat journalists.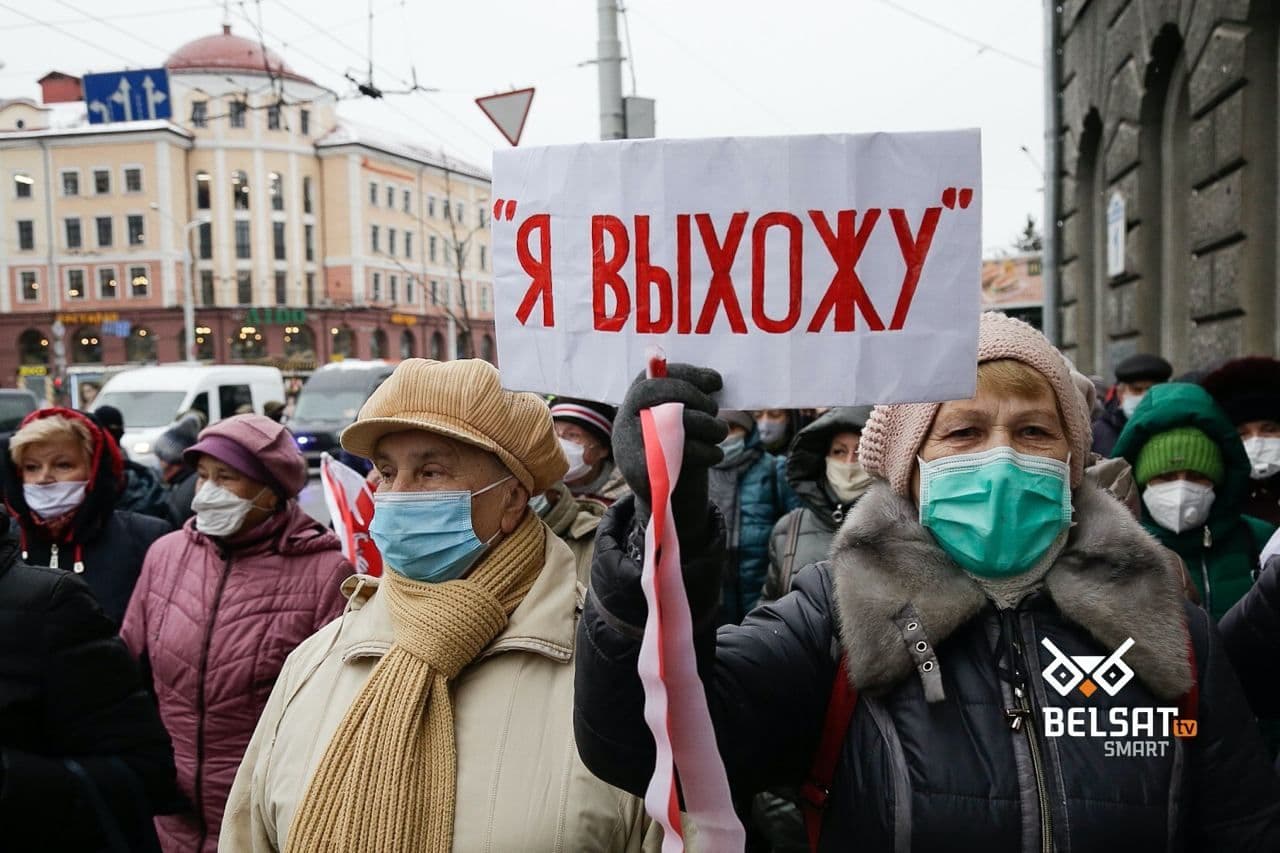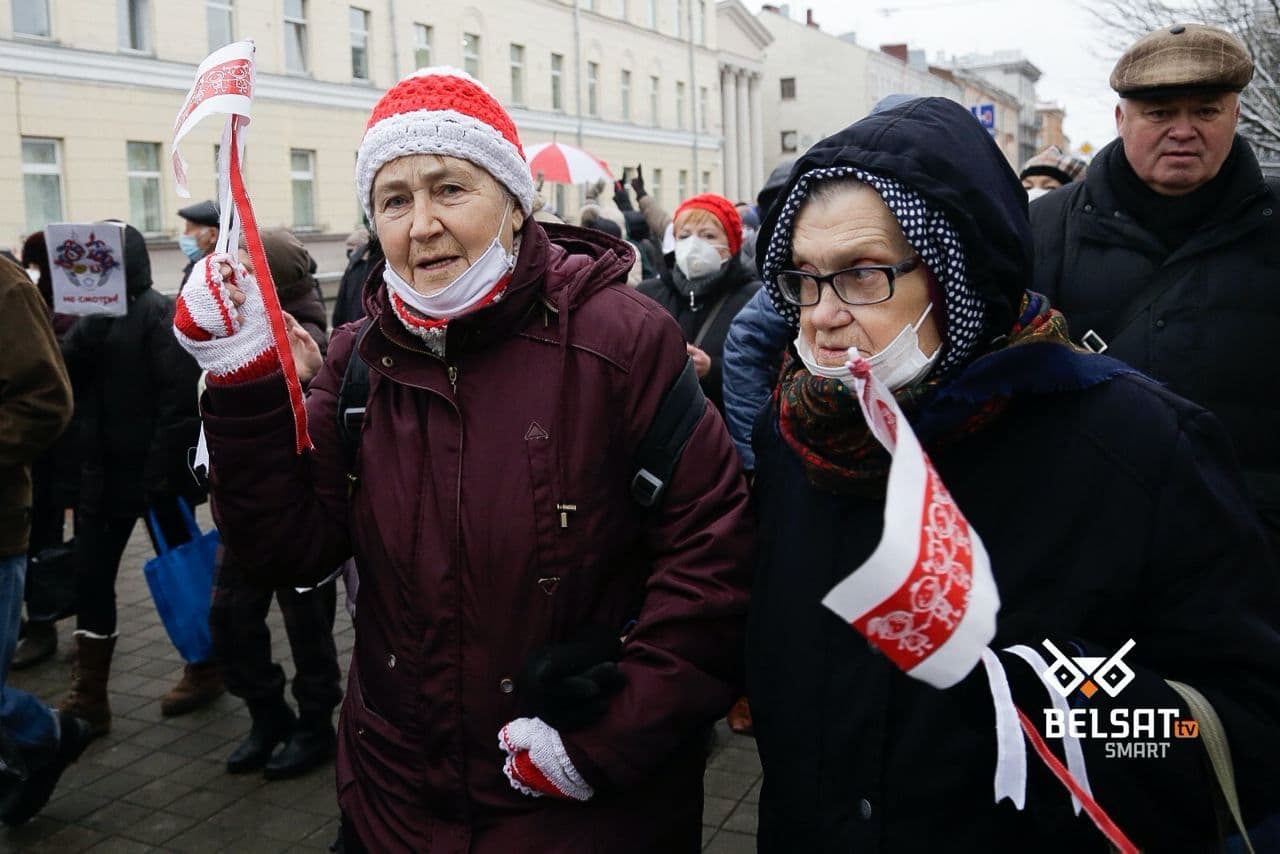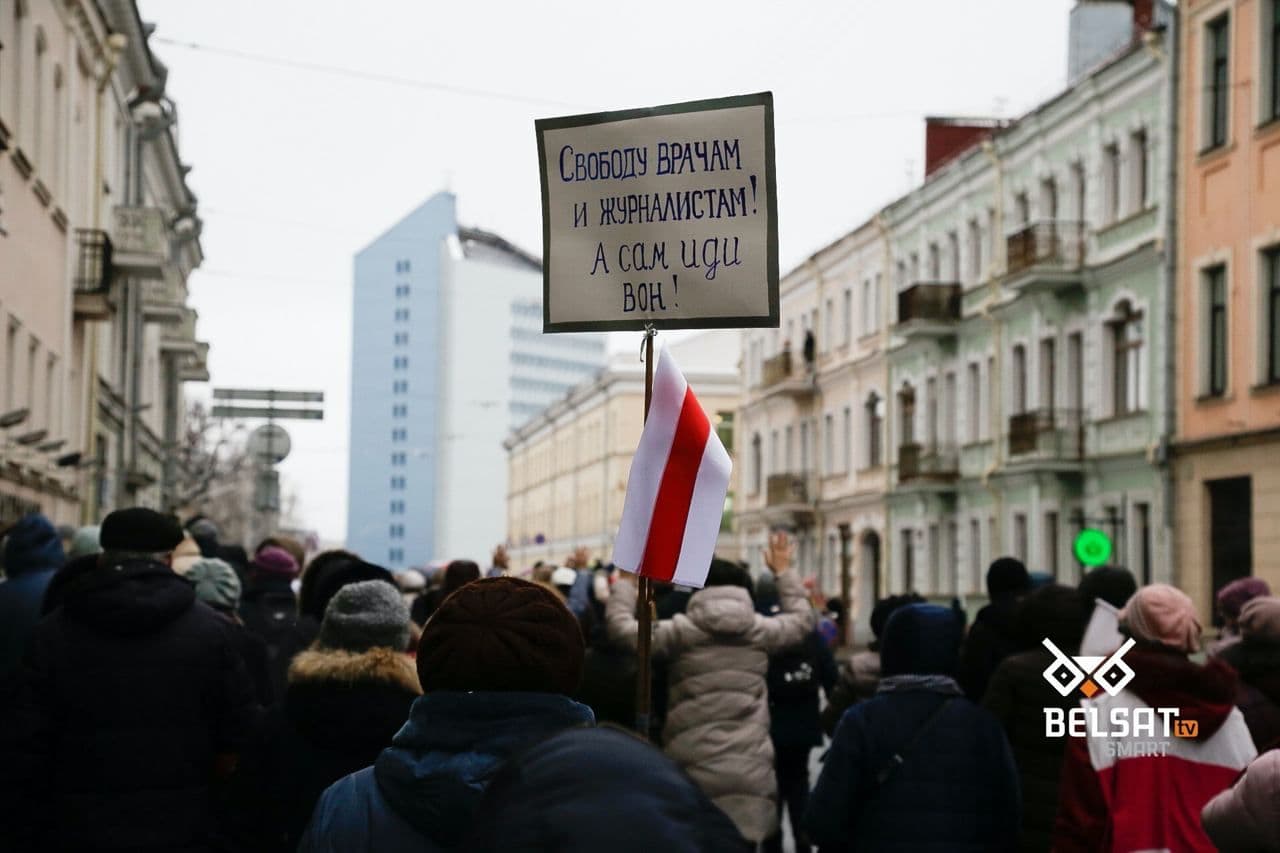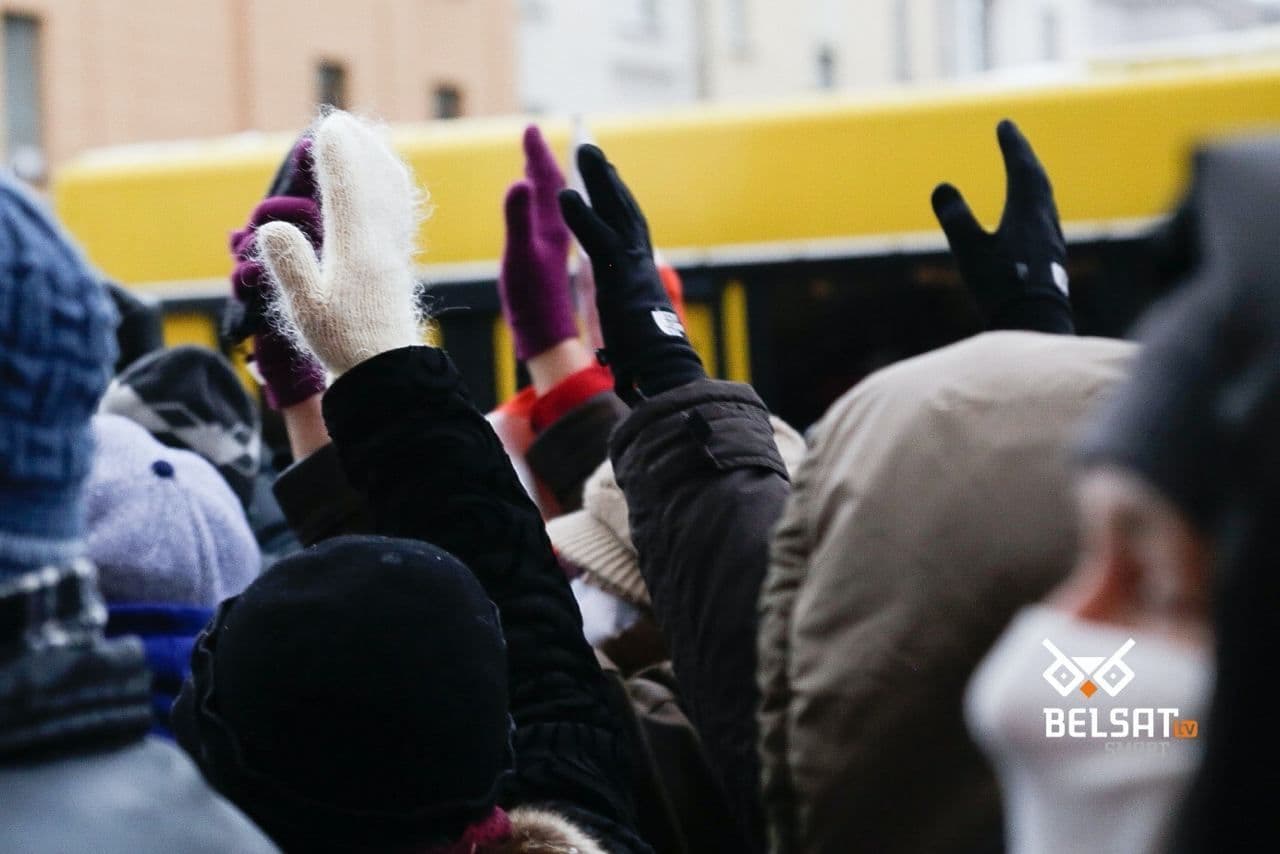 14:50 The March is chanting: "Why did you kill Roma?"
14:45 Meanwhile, a minibus hit a security officer. Not a day without falling Lukashists!
14:43 The march continues, despite all the efforts of the Lukashists. Our grandparents know how to stand up for themselves!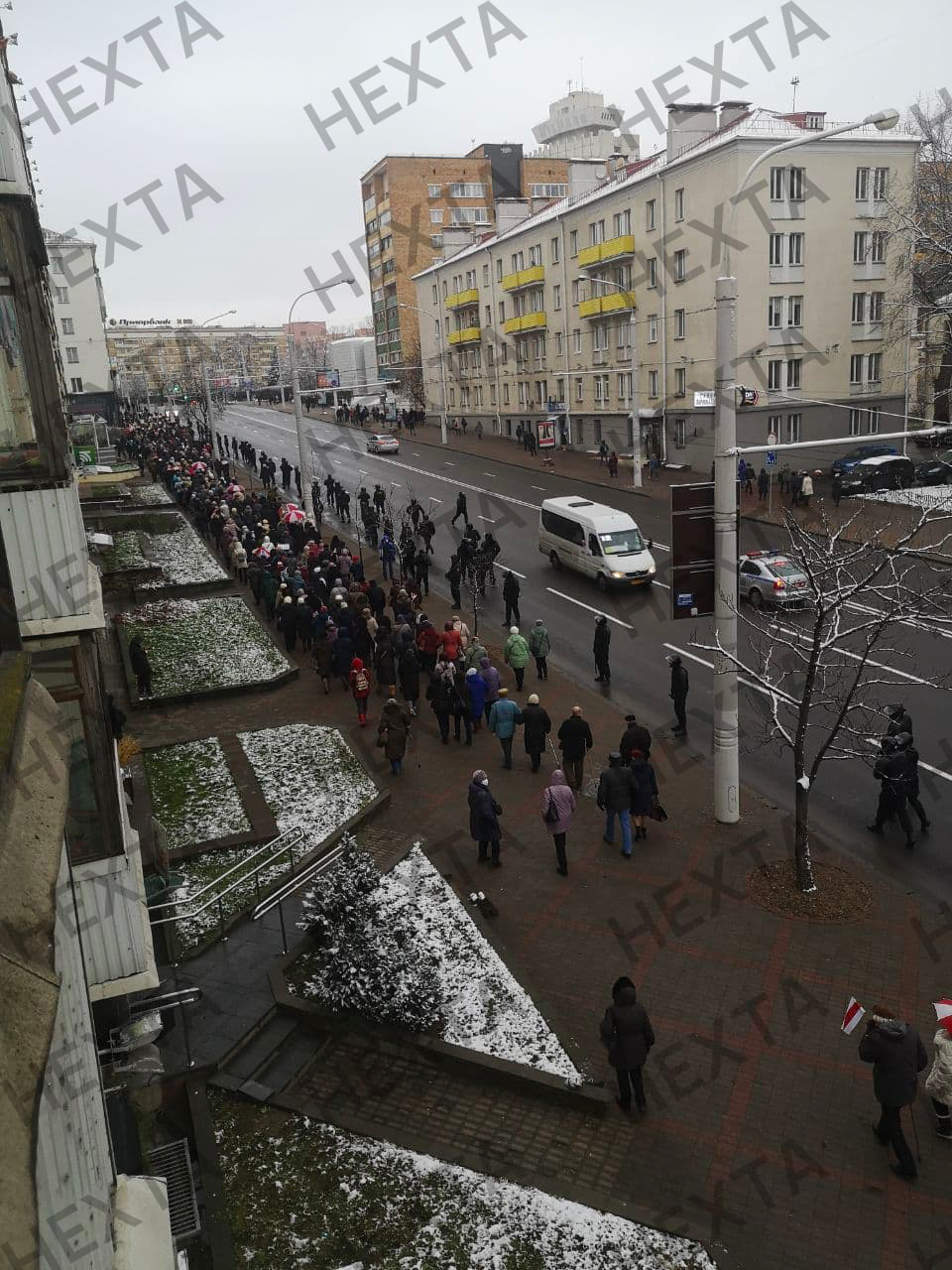 14:38 The main column continues to move along Independence Avenue.
14:26 Elderly ladies and gentlemen are singing "The Holy War." Today Belarus again has to fight fascism.
14:22 A rather harsh poster from a protesters.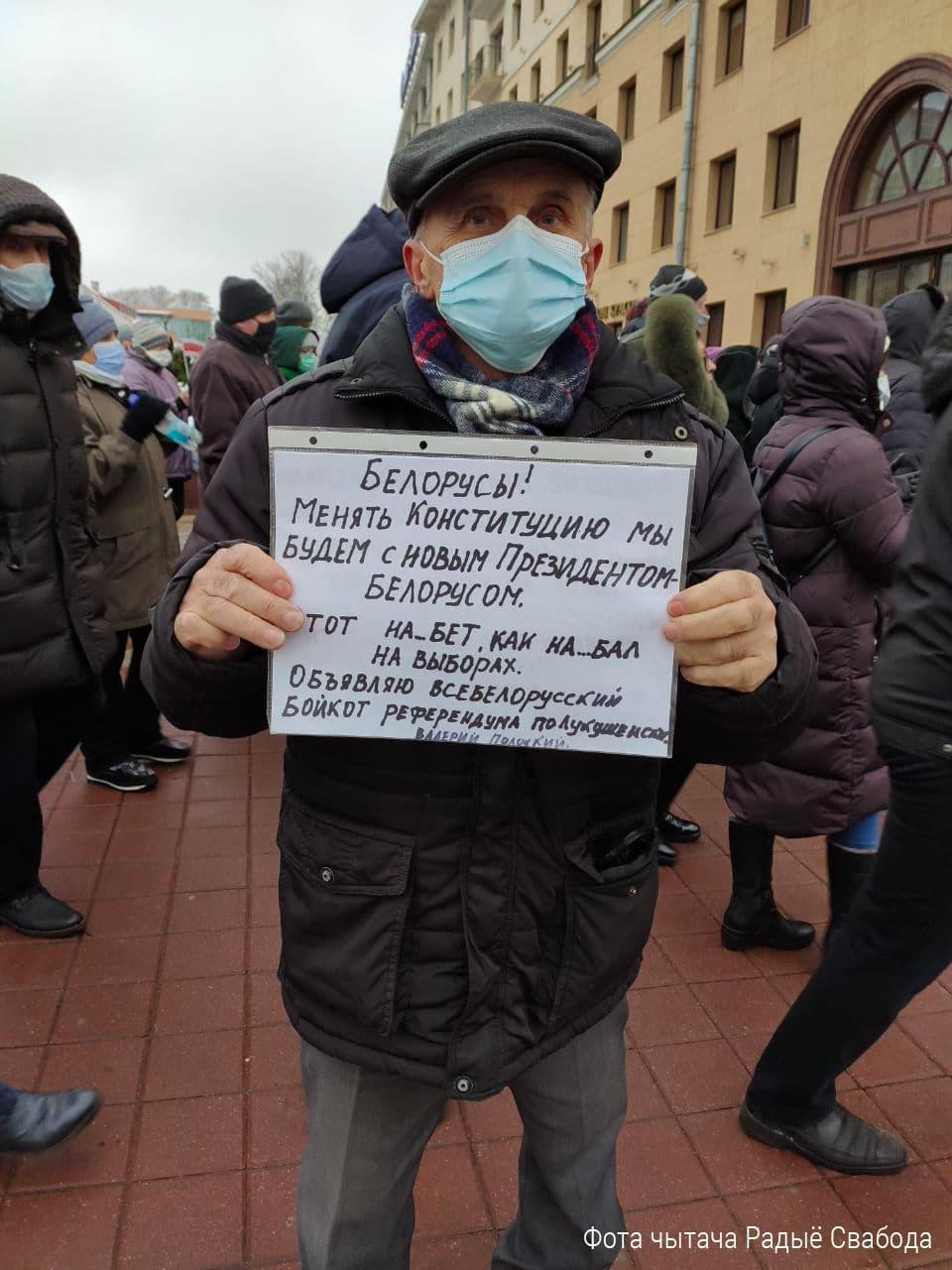 14:16 The security forces did not allow the column to walk along the avenue, but the people walked around the driveway.
14:12 Pensioners and doctors started moving along Independence Avenue. Lukashists interfered with the start of the March by cordoning off the Independence Square, but this did not prevent the people from gathering.