Man With Confirmed Coronavirus Detained And Sent To Akrestsina In Minsk
16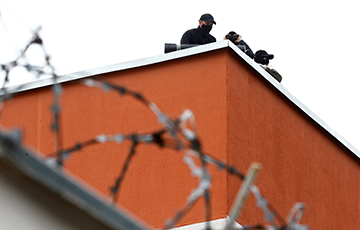 He was on self-insulation.
Minsk resident Dzmitry Papai was detained because of the song "Homeland", turned on in the car, when he was passing by the place where a protest rally was taking place.
The security forces considered the music to be sufficient grounds for detention and pulled the person out of the car. In the police department, they drew up a report for his participating in the rally. Now the man is in the center of the isolation of offenders in Akrestsin street in Minsk, Nasha Niva reports.
The incident took place on Sunday, November 8. It's shocking that Dzmitry Papai has confirmed coronovirus infection, the man is on self-isolation. That day he went out because on his family business.