Barauliany Residents Prepare "Surprise" For Eismant And Other Members Of Lukashenka's Gang
1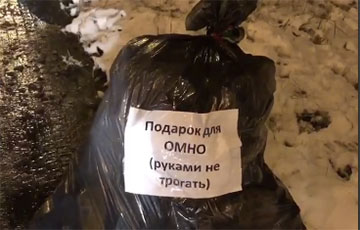 Video fact.
The stunt in Barauliany, where generous locals left some "gifts" for the lukashist bandits, was among the most interesting moments of yesterday evening.
Natasha "Massandra" Eismant and her caboodle of drinking partners, as well as the BT propagandists, were not left without a gift.
The video was published by the Belsat telegram-channel.