Velazavod Partisans Held Event Of Solidarity With Doctors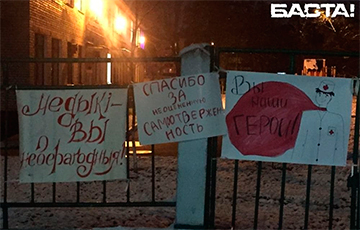 Together we can do it all.
The partisans of Velazavod have thanked the doctors of the district polyclinic, who are on guard of health every day. "Together we will be able to do everything," - the Velazavod residents say.
The photo was published by the "Basta!" telegram channel.