Cult Album "Three Turtles" By N.R.M. Released On Vinyl
4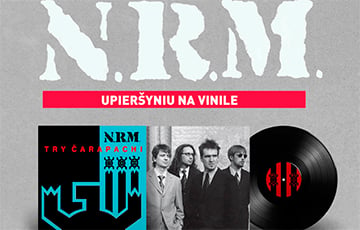 The planned edition circulation is 300 copies.
The legendary album "Three Turtles" by N.R.M. will be officially released on vinyl for the first time. The planned circulation of the edition - 300 copies, the price - 90 rubles. Pre-order is already available, and delivery is possible all over the world, tut.by writes.
The "Three Turtles" record will be released by the Mediacube Music label, which in spring officially published all the "classic" N.R.M. albums on digital platforms. You can get the disc only by pre-order at the online store of mc-music.by with delivery all over the world. The production period is about three months.
"Three Turtles" is one of the main Belarusian music albums of all times, which was created by the classical composition of N.R.M.: Liavon Volski (vocal, guitar), Pit Paulau (guitar), Yuras Liaukou (bass guitar), Aleh "Alesis" Dziamidovich (drums). The disc brought cult status to the band, and the title song from it became a real folk hit.
In 2010, the ways of the N.R.M. band and Liavon Volski parted. But in August 2020 the classic composition of the quartet came together to perform the song "Three Turtles" on video. The musicians have no further plans for joint performances.